Guthrie to Hillary: Would You Be 'Understanding' If Dick Cheney Had Private Email?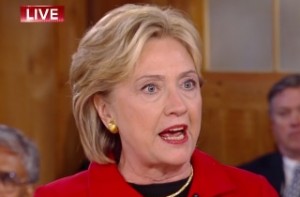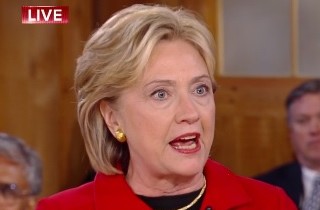 Democratic presidential candidate Hillary Clinton said on NBC's Today that if she were president, she would have never allowed a committee to use the deaths of four Americans to attack someone the way the Benghazi committee did with her.
"You mentioned your Republican rivals making hay of this," host Savannah Guthrie noted. "I have to ask you; if the tables were turned and it was Dick Cheney or Karl Rove who had a private e-mail account and a private server on which they conducted all their government business, would you be as understanding?"
"I never would have done that. Look at the situation they chose to exploit, to go after me for political reasons, the death of four Americans in Benghazi," said a visibly angry Clinton. "I knew the ambassador. I identified him. I asked him to go there. I asked the president to nominate him."
A visibly angry @HillaryClinton talks Benghazi investigation with @SavannahGuthrie #HillaryTODAY https://t.co/YwtCistKmy

— TODAY (@TODAYshow) October 5, 2015
"There have been seven investigations — led mostly by Republicans in the Congress — and they were non-partisan and they reached conclusions that, first of all, I and nobody did anything wrong, but there were changes we could make," she said.
"This committee was set up as they have admitted for the purpose of making a partisan political issue out of the deaths of four Americans," she said. "I would have never done that, and if I were president and there were Republicans or Democrats who were thinking about that, I would have done everything to shut it down."
Watch above, via NBC.
[Image via screengrab]
——
>>Follow Alex Griswold (@HashtagGriswold) on Twitter
Have a tip we should know? tips@mediaite.com