Hannity Blasts 'Fake News Jake' Tapper For 'Taking Marching Orders' From Jeff Zucker
On Thursday night, Sean Hannity reignited his feud with CNN anchor Jake Tapper.
The Fox News host slammed the "Destroy Trump Media" for being "braindead" and "hypnotized" with their hatred for President Trump, calling it a "horror show unfolded before our eyes."
He then mocked their "hysterical coverage" of Trump's "nuclear button" tweet with a montage that included MSNBC's Rachel Maddow, The View's Joy Behar, and CNN's Brian Stelter and Wolf Blitzer.
"48 hours ago, your media was losing their minds and predicting 'oh, potential nuclear fallout.' Oh, that was of course until Steve Bannon's comments about the president surfaced," Hannity said. "Then the narrative 'magically' shifts away and changes and the world is going to end at any minute and then they find a new best friend. That's right, oh, let's see, a guy they've hated forever. They have uncontrollable glee that Steve Bannon, a guy that they hate, said something about the president. It just shows you how pathetic all of these people are!"
Hannity went on to blast the media's coverage of the Trump/Bannon feud, but he then singled out Jake Tapper for the "mental fitness" graphic that was shown above a picture of the president.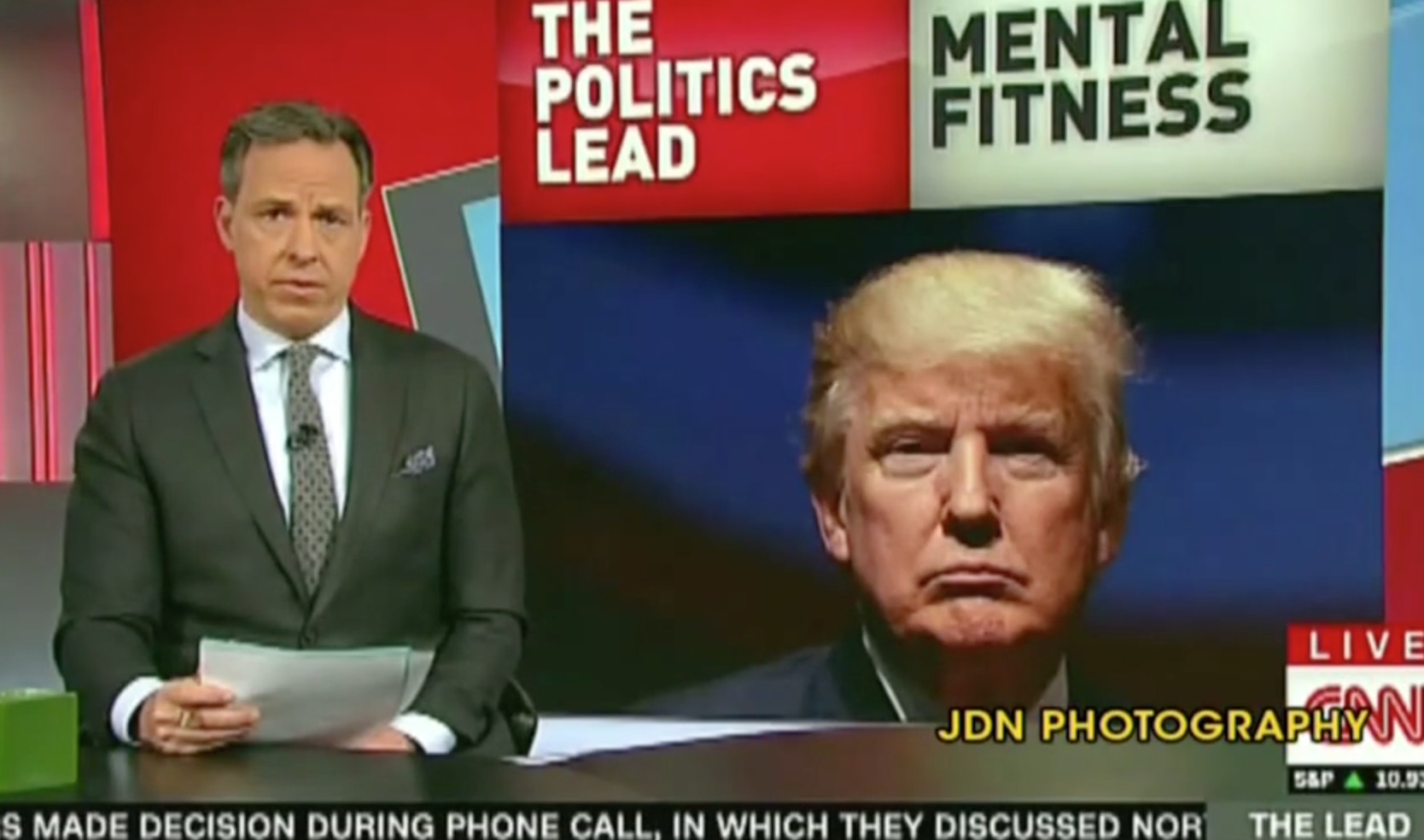 "Mental fitness? Really?" Hannity reacted. "Now, in a way, I feel sorry for 'Fake News Jake.' He has to take his marching orders from his Trump-hating soon-to-be-scandal-plagued boss, Jeff Zucker who's best friends with Matt Lauer."
Hannity insisted that the media will drag out the Trump/Bannon feud "as long as possible" until the "next crisis they create comes along."
Watch the clip above, via Fox News.
[image via screengrab]
Have a tip we should know? tips@mediaite.com