Hannity, Michelle Malkin And Herman Cain: Is Clinton Intentionally Sabotaging Obama?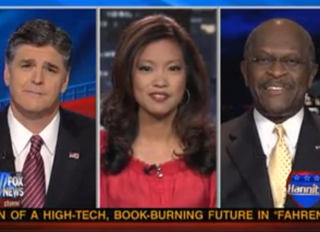 Does President Obama have a mutiny on his hands orchestrated by President Bill Clinton? "I totally believe this is intention," Sean Hannity told Michelle Malkin and Herman Cain, who did not definitively believe that but did think that Clinton was doing the Obama camp no good in giving Democrats with misgivings about attacking Bain a certain level of legitimacy.

RELATED: Chris Matthews And Panel Compete To See Who Can Say The Nicest Thing About Clinton
"I totally believe this is intentional," Hannity claimed of President Clinton saying Mitt Romney had a "sterling" economic record, "I don't think Clinton ever got over the fact that he thought the Obama campaign played the race card against him back in the 2008 campaign." Malking was not sure that it was a long-term grievance, but instead speculated it was "a clash of Beltway narcissists, big daddy Clinton throwing his weight around." Cain offered a third option– that Clinton, who became a moderate during his reelection campaign, was trying to tell President Obama to do the same. "I think he's trying to give Barack Obama some advice," Cain posited, "but, unfortunately, because of the arrogance of this President, he's not going to listen to it."
Malkin made the very astute point that regardless of motives, the consequences of Clinton's comments would be most powerfully felt among the moderate wing of the party where Clinton was "making it acceptable for the other heretics like Cory Booker or Harold Ford, who have tried to counsel the President, also in a public way." As the last Democratic President to win reelection, Clinton has the leverage that a mayor like Booker or a former Congressman like Ford simply does not, and lends significant legitimacy to those on the left and in the middle to their concerns. Malkin added that part of the problem with the Obama camp is that "he doesn't have a Dick Morris," a moderate to balance out the far left. This led to Cain arguing that President Obama was out "to destroy this capitalistic system," deliberately, a point Hannity did not agree with.
The segment via Fox News below:



—–
» Follow Frances Martel on Twitter
Have a tip we should know? tips@mediaite.com