Hannity Most-Watched Cable News Show Monday, MSNBC's Hardball Last In Demo For Time Slot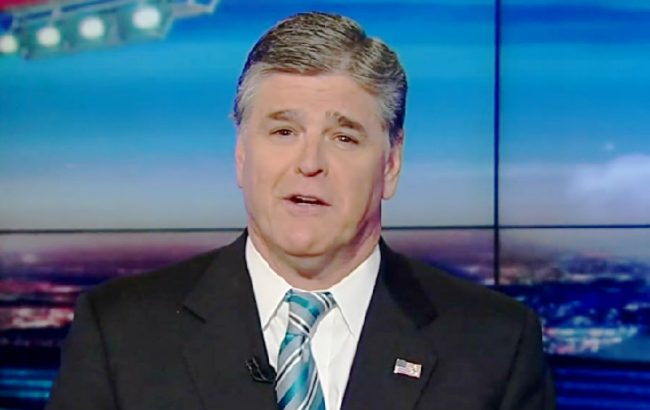 Fox News once again dominated in the ratings as it led across the board in both primetime and total day viewership on Monday. Fox's Hannity was the big winner for the day as it topped cable news in both overall audience and demo viewers.
According to Nielsen, Fox News pulled in a total audience of 3.444 million in primetime and 698,000 in the demographic. MSNBC was second in both metrics, nabbing 2.329 million total viewers and 540,000 25-54 viewers. CNN captured 1.1 million total viewers and a demo audience of 421,000.
In total day, FNC attracted a total viewership of 1.861 million and a key demo audience of 378,000. MSNBC finished second in total viewers (1.201 million) and third in the demographic (276,000). CNN averaged 806,000 overall viewers and 279,000 in the 25-54 metric.
In the primetime 8 PM to 11 PM slot, all three Fox programs led across the board against their competition. Hannity attracted 3.795 million total viewers while grabbing a strong 796,000 in the demo. Its 9 PM MSNBC competitor, The Rachel Maddow Show, pulled in an overall audience of 2.923 million to go with 698,000 in the demographic. Fox's 8 PM show, Tucker Carlson Tonight, averaged 3.562 million total viewers and 734,000 in the demo.
Elsewhere, MSNBC's Hardball struggled in the key 25-54 demo in its 7 PM time slot, finishing a distant third (363,000) to CNN's Erin Burnett OutFront (458,000) and Fox News' The Story with Martha MacCallum (570,000).
The top program on CNN was Anderson Cooper 360 in overall viewership as the 8 PM broadcast had a total viewership of 1.149 million. Erin Burnett's show led the network in the key demo.
[image via screengrab]
—
Follow Justin Baragona on Twitter: @justinbaragona
Have a tip we should know? tips@mediaite.com