Hannity Used Burner Phone in Singapore Over Concerns Chinese Agents Would Bug Him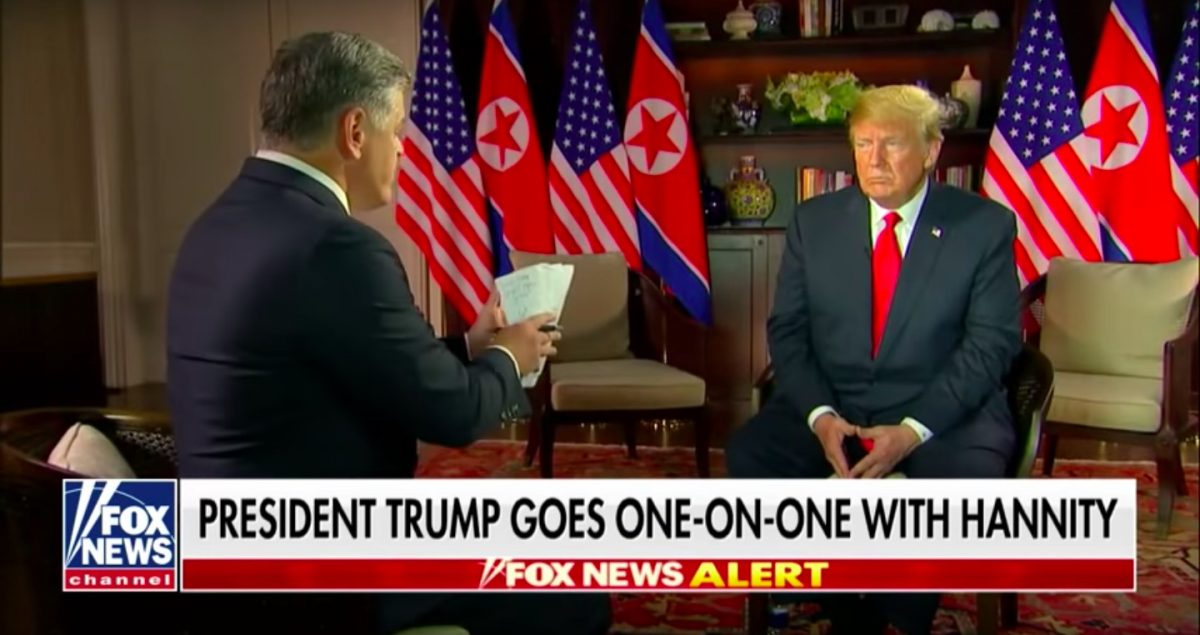 The worry over Chinese spying is widespread and pervasive, and it apparently prompted Fox News to send Sean Hannity to Singapore with a burner phone.
According to Buzzfeed News, some at Fox News were concerned that Chinese agents may want to bug Hannity's phone while he was in Singapore to hear his correspondence with President Donald Trump. Hannity held an interview with the president after the summit with North Korean leader Kim Jong Un.
"It is standard operating procedure for Fox News to employ secure communications whenever our teams are overseas covering major events," a Fox News spokesperson told Mediaite.
Giving burner phones to journalists is a means of securing their communication, which when traveling abroad is considered common procedure, and it makes sense that a voyage as sensitive as the North Korean summit would raise concerns from Fox News that a foreign adversary would try to surveil Hannity's correspondence with Trump — given the close relationship between the president and the Fox News host.
However, Ryan Duff, a former tactician at the US Cyber Command, told BuzzFeed News that "As far as someone physically getting his phone and either doing something to it or dumping the data off, the Chinese would be most likely to do that in China." Nevertheless, using a burner phone was "probably a good idea."
[image via screengrab]
Have a tip we should know? tips@mediaite.com