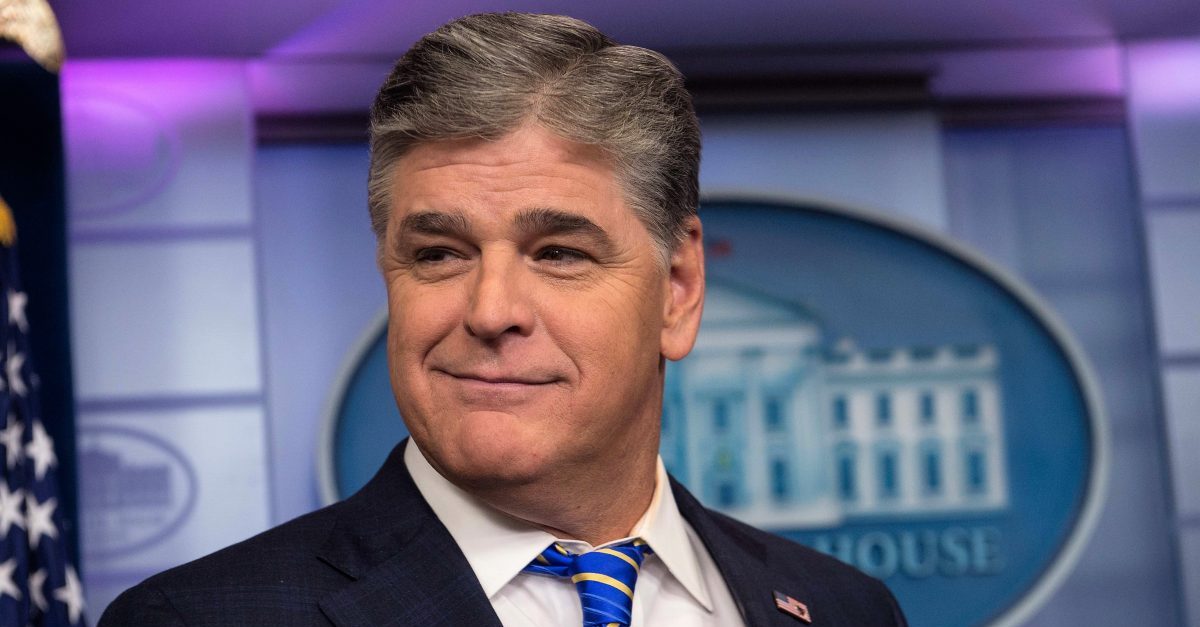 The third-quarter ratings are in and once again Fox News dominated its cable news rivals, with Sean Hannity dominating as the number one cable news show.
It has been a monumentally busy few months of news, from the Trump-Putin Helsinki summit (it might not feel like this happened only three months ago but trust us, it did) to the Brett Kavanaugh hearings.
Next week will mark the 22nd anniversary of the Fox News Channel. Hannity, who has been there since the beginning, is ringing in the occasion with an average of 3.34 million total viewers and 625K in the 25-54 demo during the quarter.
Rachel Maddow, Hannity's direct competitor on MSNBC, had a very strong quarter as well, coming in second overall with an average of 2.95 million total viewers and 573K in the demo. She had some record breaking ratings last month, even beating out Hannity one week.
Tucker Carlson and Laura Ingraham came in third and fourth overall with, respectively, 2.78 million viewers and 2.67 million viewers. Lawrence O'Donnell placed fifth with 2.31 million.
In total day numbers, Fox News came in first with an average of 1.40 million total viewers, followed by MSNBC with 1.04 million and CNN with 722K.
Meanwhile, Fox Business Network – approaching its 11th anniversary this month – is also enjoying its win as the top-rated business network, beating out competitor CNBC in total day for the first quarter this year. That ratings win comes as the network is set to roll out a new primetime lineup featuring Trish Regan.
[image via Getty]
Have a tip we should know? tips@mediaite.com