Hardball Panel Desperately Seeks A Way To Stop FL Pastor (Hint: Don't Have The Damn Discussion!)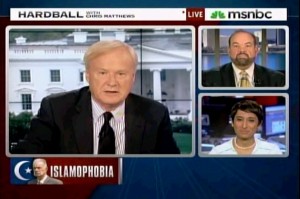 Today on Hardball, Chris Matthews ran a panel on that awful Florida pastor who, for the rest of this post, will be referred to as Pastor Walrus-Face (because he kind of looks like this). The segment started off absurd in a good way as Dearborn, Michigan Mayor Jack O'Reilly defended his town by pointing out just how many strip clubs it has. Things ended absurd in a bad way though when everyone was left scratching their heads and trying to figure out how to make sure Walrus-Face stops causing trouble in the Middle East. Ooh ooh, I have an idea! Don't talk about him on national television!
The whole situation started with Walrus-Face beginning his latest attempt to gain headlines (walrus-faces gobble up media attention like regular walruses eat clams). The Pastor was in court today to defend his right to hold a huge rally protesting the Sharia Law threat in Dearborn (which, by the way, exists entirely in his walrus-like head).
The town is trying to stop him because his rally plans went against Dearborn's extremely lenient event guidelines which, of course, is one of about a million reasons to not let Walrus-face hold a rally in your town. Another good reason is that some believe the last rally he held caused the deaths of at least 20 people due to protests in the Middle East. It's this reason that got Matthews' hands a wringin'. He asked guest Irshad Manji from NYU what could be done to stop the pastor from causing trouble on the other side of the world. Her response was just a tad bit infuriating.
"Chris, there is no magic bullet answer to all of this. If there was, we probably wouldn't be having this conversation."
What are you talking about?! Of course there's a magic bullet answer! Don't have the conversation anyway!
Why is Walrus-face still in the news? What is the purpose? When I finish this post and leave the office, I'm gonna get into a subway car that will have at least 20 people more interesting and relevant than this guy. And half of those people will be homeless!
A few months ago, when Walrus-face first burst on the scene, it was dumb to cover him because he was an irrelevant nobody. Now it's really dumb to cover him because we know for a fact that doing so leads to people dying. Dying! Every time we say this guy's name, we give him power. He's like Beetlejuice only he doesn't cause quirky musical numbers set to Harry Bellafonte. He causes death. The country already has a crazy church of horrible bigots (You know their name. I'm just gonna call them Freddy Fred and the Funky Bunch). We don't need another one.
So. Just. Stop. Talking. About. Him.
Problem solved. Magic bullet found.
Watch the segment from MSNBC below. Or don't. Preferably don't.
Have a tip we should know? tips@mediaite.com