Here's Why NBC Didn't Show Olympics Opening Ceremony Live and Had All Those Ad Breaks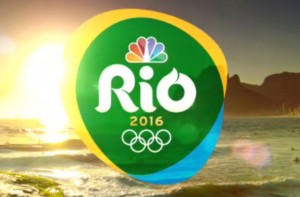 A lot of people got upset about how NBC handled the Olympics opening ceremony last night, but a few weeks ago, network execs defended the decisions they made for last night's big start-off.
If you haven't heard already, NBC did not air the opening ceremony live and a lot of it was interrupted by commercial breaks. As we reported last night, the first 40 minutes of the opening ceremony telecast featured literally 14 minutes of commercials.
So with the frustration fresh in everyone's minds, a July press event NBC held is getting some renewed attention for the explanations given for these decisions.
According to Philly.com, NBC Sports Group chairman Mark Lazarus offered the reasonable explanation that they tape-delay the opening ceremony so people across the country can actually watch it when they're done for the day. But he also said this:
We are not going to stream the Opening Ceremonies live. Those will be curated and will air one hour after they occur… We think it's important that we're able to put that in context for the viewer so that it's not just a flash of color.
NBC Olympics EP Jim Bell echoed his sentiments about saving the ceremony for primetime, but he also said, "First of all, it's not a sports competition, it's a ceremony that requires deep levels of understanding all the various camera angles and meanings for the host country, and our commentary laid over it."
The general consensus at NBC seems to be that the general audience isn't bothered by what they're doing, just a couple of people on Twitter and "a few sports writers." Oh, and that every single viewer desperately needs "context" for what they're seeing instead of just letting people see it for themselves.
The most curious comment, however, came from NBC Olympics chief marketing officer John Miller (emphasis added):
"The people who watch the Olympics are not particularly sports fans. More women watch the Games than men, and for the women, they're less interested in the result and more interested in the journey. It's sort of like the ultimate reality show and mini-series wrapped into one."
As for all those commercials, Lazarus had this to say:
It's hard to put commercials in a live show and not miss something. Then the question would be: Well, why do you have to ruin it with commercials? We are a for-profit organization, and we spend a lot of money to put on the Olympics, and I think [we have] the right – and duty to our shareholders – to make some revenue from that.
When Philly.com's Jonathan Tannenwald suggested viewers would be fine with ad breaks during the Parade of Nations for countries they know nothing about, Lazarus responded, "Well, that's not fair to those countries."
[image via NBC Sports]
— —
Follow Josh Feldman on Twitter: @feldmaniac
Have a tip we should know? tips@mediaite.com
Josh Feldman - Senior Editor