High Drama: Joe Scarborough's Epic 7-Second Pause Shames NRA For OJ Simpson-Like 'Shading' Of Obama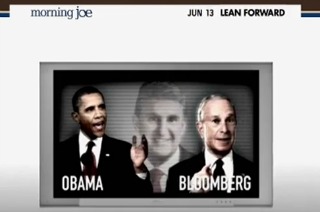 The National Rifle Association recently released an ad attacking Sen. Joe Manchin (D-WV) over his support for stricter gun laws. In that ad, President Barack Obama's face is shaded in such a way that the hosts of MSNBC's Morning Joe thought the NRA was intentionally evoking TIME Magazine's shaded image of O.J. Simpson's mug shot. It's a bit of a stretch, but that reaction is not nearly as overwrought as the tortured moment of silence the hosts observed to drive home just how far out of bounds they thought this ad was.

"I think the shading is rather dramatic on the side of his face," Scarborough said. "Remember when TIME Magazine shaded OJ after that mug shot?"
"Let's just look at this and let it breath for a few seconds," Scarborough said.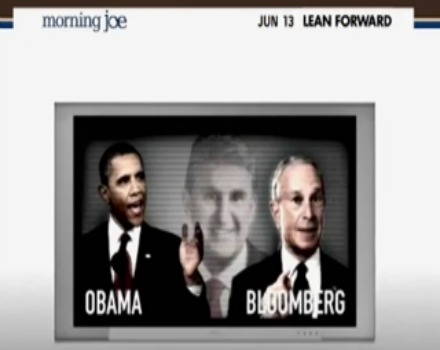 Sadly, this kind of intentionally strained reaction to this gun rights group's defense of its very existence has become commonplace. One would have to wonder if the NRA could air any advertisement that would meet with the Morning Joe crew's approval which does not consist of NRA CEO Wayne LaPierre committing ritualistic Seppuku. I doubt the NRA is taking their Thursday morning shaming too much to heart.
Moments of silence are probably best saved for periods of genuine tragedy or horror. An interest group, even a disagreeable one, airing a rather standard 30-second advertisement against a politician probably does not call for such a melodramatic reaction.
Watch the clip below via MSNBC:
> >Follow Noah Rothman (@NoahCRothman) on Twitter
Have a tip we should know? tips@mediaite.com