Hilarious: Twitter Users Hijack Anti-Vaxxer Jenny McCarthy's #JennyAsks Hashtag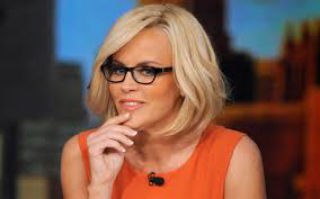 Today is a great day. Why? Because we've been reminded of how the Internet can be an incredible place where thousands of people band together to confront stupidity head-on.
In today's case, that stupidity is the dangerous and deadly anti-vaccination junk science espoused by The View co-host Jenny McCarthy.
On Monday, McCarthy attempted to engage her Twitter followers with a fun little question and an accompanying hashtag: "What is the most important personality trait you look for in a mate? Reply using #JennyAsks." But, unfortunately for her, much of Twitter knows the former model peddles a bunch of lies about a long-debunked link between vaccinations and autism.
Every time a measles outbreak or a whooping couch story appears in the news, McCarthy gets a wave of tweets mocking her anti-vaccination nonsense. Her #JennyAsks hashtag received a similar treatment:
Someone who understands science, has critical thinking skills, & who understands vaccinations save lives and DONT CAUSE AUTISM #JennyAsks

— Orion Pullman (@OrionPullman) March 18, 2014
#JennyAsks Someone who doesn't actively harm society by using their celebrity status to spread false information about important medicine

— Kevin Major (@kevinmajor1) March 18, 2014
#JennyAsks RT @CBSNews Mumps outbreak spreading at Ohio State University; lack of vaccination requirement eyed – http://t.co/K6a5BtFiJI

— Hend (@LibyaLiberty) March 18, 2014
#JennyAsks Someone who I can spend a lot of time with…because they have been vaccinated for measles and won't kill our infant children.

— AbeOudshoorn (@AbeOudshoorn) March 18, 2014
It goes on and on and on. Bravo, Twitter.
UPDATE: Don't know how we missed this, but McCarthy responded:
Thank you to all the haters who tweet my name. You make my Q SCORE higher and higher. It's because of you I continue to work. Thank you! : )

— Jenny McCarthy (@JennyMcCarthy) March 17, 2014
Indirectly making the case against her own employment at ABC.
[h/t Uproxx]
— —
>> Follow Andrew Kirell (@AndrewKirell) on Twitter
Have a tip we should know? tips@mediaite.com