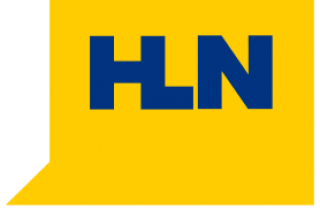 Mediaite has learned from reliable sources that CNN's sister network HLN is preparing for a significant amount of staff layoffs and show cancellations.

According to our sources, much of the network's dayside programming is going to be replaced with more entertainment-like material. Those changes will lead to staffing and programming changes.
Changes have long been in the works at the network.
Readers may recall how new CNN Worldwide chief Jeff Zucker reorganized HLN leadership this summer with the letting-go of EVP Scot Safon. SpikeTV founder Albie Hecht was subsequently brought in to lead the network after that. But ratings have yet to pick up in a significant way as they did during high-profile legal events like Jodi Arias' and George Zimmerman's respective murder trials.
UPDATE, 4:16 p.m. ET: Mediaite has obtained an internal memo written by Hecht making the changes official. According to his email to staff, much of HLN's dayside programming is shifting around. He also alludes to layoffs, saying "A handful of our family members will be impacted by today's news." Full memo below:
Team:

Today, I'm announcing programming changes to HLN's dayside line-up. Effective November 18, these changes serve as a principal step as we continue to re-position the brand.

HLN's new 6 a.m.-12 midnight schedule is as follows:

6 a.m.-12 noon ET: Morning Express with Robin Meade
12 noon-1 p.m. ET: Showbiz Tonight (repeat from previous day)
1-5 p.m. ET: News Now
5-6 p.m. ET: What Would You Do?
6-7 p.m. ET: Showbiz Tonight (LIVE, 5th floor NY newsroom)
7-8 p.m. ET: Jane Velez-Mitchell
8-9 p.m. ET: Nancy Grace
9-10 p.m. ET: Dr. Drew On Call (M-Th, Mystery Detectives Fri)
10-11 p.m. ET: HLN After Dark (M-Th, Mystery Detectives Fri)
11 p.m.-12 midnight: Showbiz Tonight (6 p.m. replay)

The programming shift also includes new assignments for some of our talent. News Now will be anchored by a rotation of Mike Galanos, Susan Hendricks, Christi Paul and Lynn Berry. In the coming weeks, we'll have additional announcements about other talent impacted by these changes.

While change is necessary to evolve HLN, it is also difficult. A handful of our family members will be impacted by today's news. I know that I speak for all of us when I offer a heartfelt thank you and my sincere appreciation for their commitment.

In the six weeks since I've joined HLN, I've been continually impressed with your professionalism and passion. We have a real opportunity to grow the HLN brand; let's get started.

Albie
Read more Mediaite analysis of this news HERE.
— —
>> Follow Andrew Kirell (@AndrewKirell) on Twitter
Have a tip we should know? tips@mediaite.com