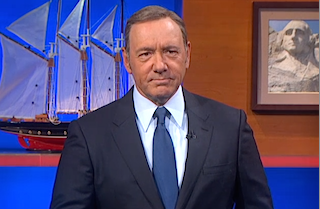 Last week, Stephen Colbert joined Fox News is calling for Russian President Vladimir Putin or Israeli Prime Minister Benjamin Netanyahu to step for President Barack Obama for a few days in order to help eliminate ISIS. Since then, even more political talkers have been wishing for British Prime Minister David Cameron.
"But even David Cameron pales in comparison to the man I'd like to see lead us: Frank Underwood from House of Cards," Colbert said Wednesday night.
"Yes, Washington would run smoother if fictional Netflix characters were in charge," the host said, answering Jake Tapper's question. "I mean, who, ladies and gentleman, would dare pick a fight with House Majority Whip Crazy Eyes?"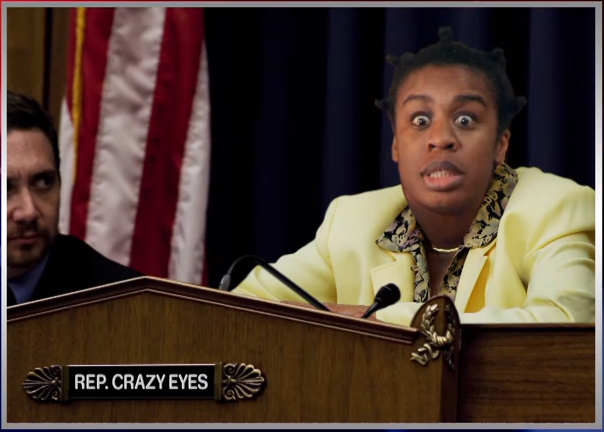 Then, just as Colbert were lamenting the fact that House of Cards is "just a TV show," Kevin Spacey's Frank Underwood strolled out onto the set to correct his error. Asked if he thought Obama was watching, Underwood said, "Oh I'm sure he is, Stephen, The Colbert Report is tremendously influential. It's like a Meet The Press that people actually watch."
President Underwood also inquired about Colbert's future plans after his shows ends later this year, offering to take the host "under his wing" if he decides to enter the world of fictional Washington. He then suggested a personal tour of D.C. — it starts on the edge of the train platform.
Watch video below, via Comedy Central:
[Photo via screengrab]
— —
>> Follow Matt Wilstein (@TheMattWilstein) on Twitter
Have a tip we should know? tips@mediaite.com