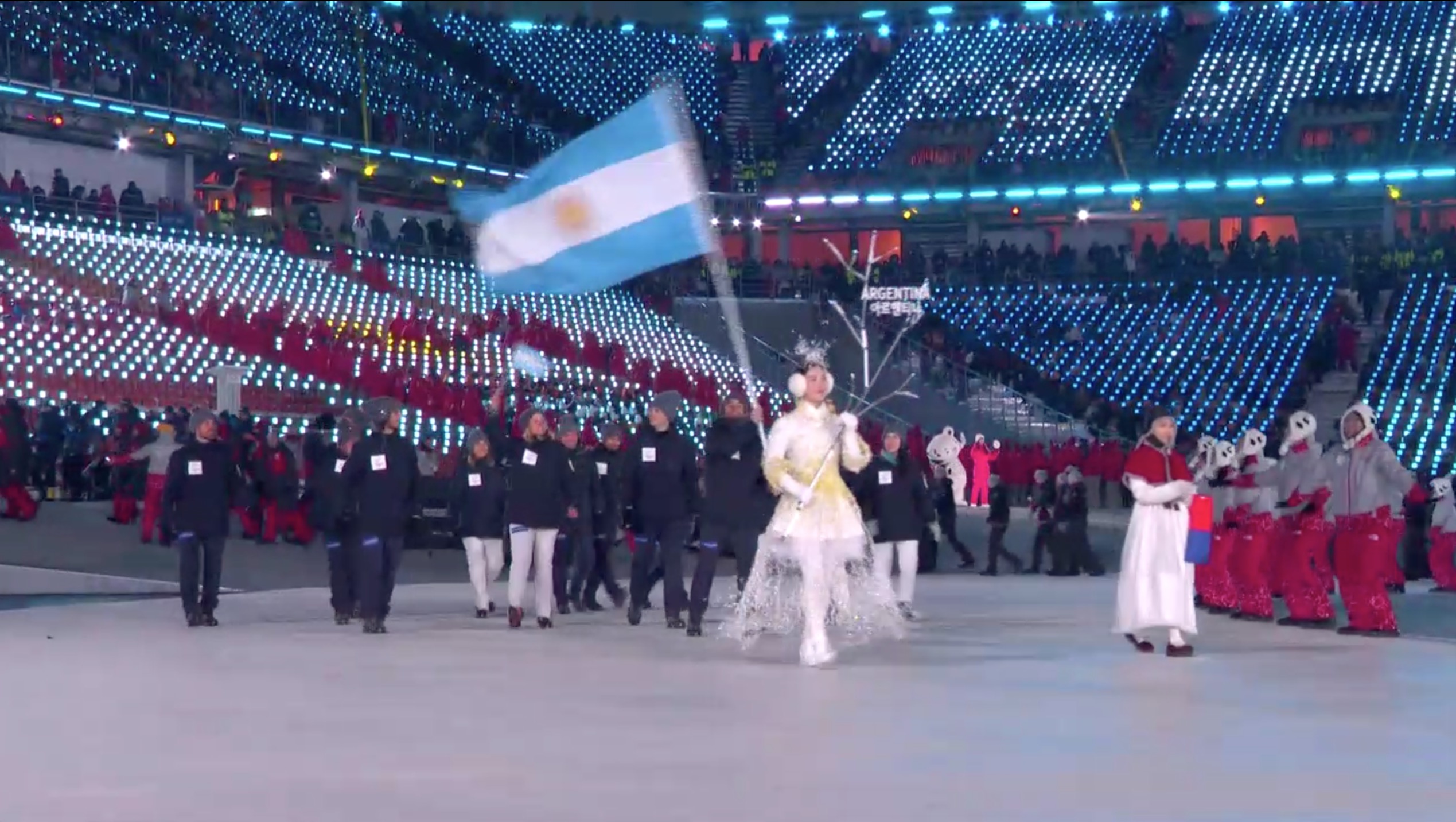 The 2018 Winter Olympics are open us.
NBC will be providing live coverage from South Korea throughout the games, which kicked off Friday morning with the opening ceremony.
Live coverage of the games can be watched on NBC, or streamed on NBCOlympics.com. It's also available to stream on fuboTV, which offers a free trial.
This year's Winter Olympics are being held in Pyeongchang, South Korea, which is 14 hours ahead of Eastern Time — so expect some early mornings if you count on watching all of the games. They will be held from from February 9 to 25.
The Opening Ceremony kicked off at 6 a.m. EST on Friday, and features 2,900 athletes from 92 countries competing for 102 medals.
The U.S. Olympic team will be led by flag bearer Erin Hamlin, a gold medalist luger.
South Korea's President Moon Jae-in is first to enter the Pyeongchang Olympic Stadium, followed by International Olympic Committee president Thomas Bach.
As is tradition, the games' original host — Greece — will be the first country to enter stadium, and the host country is last.
The Opening Ceremony will feature spectacles from dancers and local performers, including a troupe of five children, from Pyeongchang's Gangwon Province, who will perform costumed dances.
Per the organizers: "The number five comes from the five Olympic Rings, and the names of the children's characters come from the Five Elements — fire, water, wood, metal, and earth — which are believed to make up the universe."
Watch the ceremony here, via NBC.
Have a tip we should know? [email protected]
Aidan McLaughlin - Editor in Chief