Mediaite Exclusive: Howard Kurtz Talks About Move To Fox: 'I'll Have The Freedom To Criticize Anyone'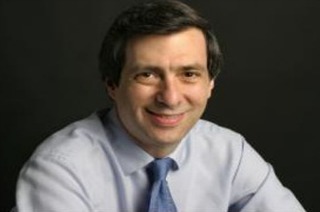 On Thursday, Mediaite reported that seasoned media critic and longtime CNN host Howard Kurtz would be taking his brand of media criticism to Fox News Channel. He sat down with Mediaite to discuss his new role at Fox and said that, just like with his former employers, The Washington Post and CNN, Kurtz expects to have the freedom to criticize Fox News and its personalities when warranted.

"I've had a great 15 years at CNN hosting Reliable Sources," Kurtz told Mediaite when asked what prompted the move to Fox. "The Fox News opportunity was too good to pass up."
"The chance to help build a new franchise and be a media and political analyst during the week, and to write for the network's website, is a complete package that had great appeal for me," Kurtz continued.
Kurtz said that he expects the format of Reliable Sources to translate to Fox. He noted, however, that he expects to "add a few new wrinkles" to the program's format and says he hopes to "improve on the model I helped build."
"It's a great chance to figure out new ways of connecting with the audience," Kurtz said.
RELATED: Howard Kurtz Joining Fox News To Anchor New Version Of Fox News Watch
The media critic will serve as the network's go-to media analyst and, along with hosting a weekend program, currently Fox News Watch, Kurtz said that will be available to all Fox News Channel hosts and programs during the week.
While Kurtz will write political and media analysis posts for FoxNews.com, he expects to continue his relationship with The Daily Download. "We haven't worked out all the details," he said of how frequently he expects to write for FoxNews.com. "I will be writing online regularly, drawing on my internet experience as the first blogger at The [Washington] Post."
Kurtz thanked CNN Worldwide President Jeff Zucker on Twitter for his support after the news broke that he was leaving the network. Kurtz told Mediaite that he appreciates that fact that Reliable Sources, the program he anchored for more than a decade, will live on in his absence.
Kurtz said that he expects to be an independent voice on Fox and his criticism of media personalities and institutions will be as sharp as it was on CNN.
"I think all three of the cable news networks have their strengths and weaknesses," he said. "I'm not going to shy away from talking about that just as I have not shied away from occasionally having to critique some of my past employers."
"Fox wouldn't have hired me if it wasn't interested in my independent brand of media criticism," Kurtz noted. "So, I'm very comfortable that I'll have the freedom to criticize anyone I need to in my new role."
In early May, Kurtz and The Daily Beast ended their relationship after the online newsmagazine retracted a post in which the media critic erroneously reported that gay NBA player Jason Collins had failed to disclose that he was previously engaged to a woman. The mistaken post was taken down the same day that The Daily Beast's Tina Brown announced that Kurtz would no longer serve as a contributor to the website.
"The Daily Beast and I had been moving toward an amicable divorce," Kurtz said of that episode. "I wish the separation had been a little less abrupt. But I'm proud of the work that I did for Newsweek and The Daily Beast, and now I'm moving on."
The last episode of Reliable Sources hosted by Kurtz will broadcast on CNN on June 30. He will head to Fox full-time on July 1.
"It's a rare opportunity to be able to create what is, in essence, a new program drawing from the experience I've developed over the last couple of decades on a subject that people care passionately about," Kurtz said in closing. "But I'm equally excited to be a presence during the week because the news cycle has so greatly speeded up that you want to be weighing in every day or, in the case of Twitter, every three minutes."
"I would encourage any skeptics out there to judge me by my work," he concluded.
> >Follow Noah Rothman (@NoahCRothman) on Twitter
Have a tip we should know? tips@mediaite.com