'I Guess I'm the Only One': Greta Van Susteren Attempts Defense of CNN Plane Coverage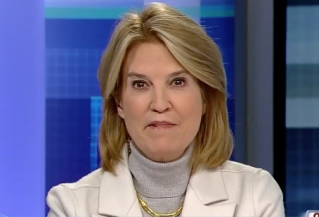 For one month, CNN has devoted nearly wall-to-wall coverage to the story surrounding the missing Malaysian passenger plane. A former CNN host herself, Fox News Channel's Greta Van Susteren took on the critics of that saturation coverage on Tuesday and called those criticizing the network part of a "media herd."
"I support CNN on thier extensive coverage," Van Susteren began. "Do you really think, if CNN had not done so much coverage, with its big platform, that Malaysia, Australia and even our own country would have gone the extra mile looking for that flight? I don't."
Adding that it is "cruel" to the families of the 239 missing aboard that flight for the press and for foreign governments to give up searching for the plane, she said it was good of CNN to devote extended coverage to the story.
RELATED: CNN 'Breaking News' 31 Days After MH370 Vanished: 'Families Frustrated by Media Coverage'
"If the ratings were so great from this coverage, everyone would be doing this topic, not just CNN," Van Susteren said, preemptively addressing the criticism that CNN's ratings have bounced precipitously since they began nearly exclusive coverage of the missing plane.
She concluded by saying that if the media uncovers a flaw in that missing 777 which could lead to the discovery of flaws in every model of that plane, it would have significant implications for all Americans.
"So…go ahead, laugh at CNN, be one of the media herd, but I am not," Van Susteren closes.
[h/t HuffPost]
[Photo via screen grab]
 — — 
> >Follow Noah Rothman (@NoahCRothman) on Twitter
Have a tip we should know? tips@mediaite.com