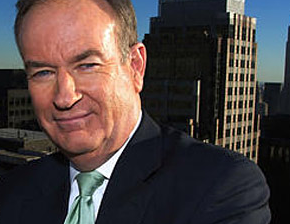 Perhaps MSNBC's hold on second place isn't so solid after all. This week, as MSNBC's president Phil Griffin told the Philadelphia Inquirer "we have beaten CNN," the ratings for the first quarter of 2011 have that reversed: CNN beat MSNBC. Among viewers 25-54, CNN edged MSNBC for second place behind Fox News, according to ratings data from Nielsen. It's CNN's first quarterly victory over MSNBC in six quarters.
CNN saw growth in both total viewers and viewers 25-54, in primetime and total day. Piers Morgan Tonight had the most growth of any program on cable news, with a 52% jump in the demo compared to 2010, when Larry King was in the 9 p.m. slot.

CNN's ratings were clearly boosted by the network's strong performance around the world, including coverage of Japan, Egypt and Libya. In March, CNN's primetime ratings were strong enough to lift Anderson Cooper into a first place finish at 10 p.m. ahead of Fox's Greta Van Susteren among viewers 25-54.
Fox, meanwhile, took one step closer to a decade on top, with the first quarter the latest in a string of quarterly wins that stretch back nine years. Fox's ratings power not only outdoes CNN and MSNBC–including beating both networks combined in the demo and among total viewers, but also carrying FNC to the top of the cable ratings overall, placing fourth in primetime among all cable networks.
At HLN, the network's Morning Express with Robin Meade has a streak of its own, with March marking 24 months in a row and 8 quarters in a row that the show has finished ahead of MSNBC's Morning Joe among viewers 25-54. The network's primetime lineup, led by Nancy Grace, was down in the first quarter, perhaps a result of viewers choosing sister network CNN during weeks of heightened attention to major international news stories.
Have a tip we should know? [email protected]