In CNN Interview, Darrell Hammond Reveals Why He Never Wanted To Portray John McCain On SNL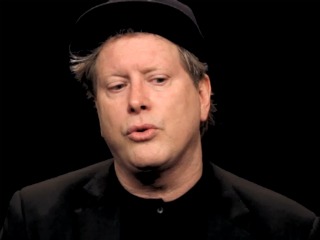 Former Saturday Night Live cast member Darrell Hammond is offering a revealing look at his life, career and addiction in his new memoir God, If You're Not Up There, I'm F*cked. Recently, we told you about his struggles with alcohol and crack cocaine while at SNL. (Everyone's Reaction: Who didn't do some form of cocaine while at that show?) But, now, Hammond is digging deeper into his past and allowing viewers a glimpse into a harrowing childhood marked by abuse at the hands of his mother.
RELATED: Darrell Hammond Reveals He Drank Heavily, Used Crack While At SNL
In his CNN "Red Chair Interview," Hammond shares that the violent abuse he ensured had an obvious and profound impact on his mental health, but that doctors didn't quite know how to diagnose and treat his trauma, diagnosing Hammond with everything from dissociative identity disorder (the current name for "multiple personalities") and bipolar disorder and putting him on drugs he calls "soul killing."
Hammond, whose father was a war veteran deeply traumatized by his combat experience, also reveals that he had serious qualms about lampooning Senator John McCain on SNL:
SNL is a place where, if Lorne [Michaels, the show's creator and producer] judges that you can hit the ball over the wall that night, then you're going to go out and step up to the plate. So, I didn't want to let Lorne down, who, you know, I'm close to, and I didn't want to make fun of a guy whose body, soul and voice were changed by combat. This is why I had a hard time playing John McCain, and didn't want to play John McCain.

You know, when my father was on his deathbed, and he made… he wanted me to play him, you know, he was on morphine and on all these things. And he didn't realize what I would have to go through to do it.
It's a powerful interview and a testament to Hammond's strength of character. Two of the most profound moments occur when Hammond looks back on the two markedly different reactions he had to the deaths of his parents.
Have a look at the interview, courtesy of CNN:
Have a tip we should know? tips@mediaite.com