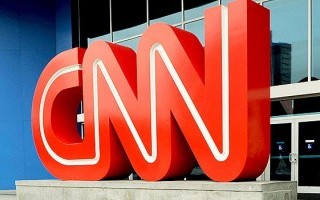 On Tuesday, the self-described centrist cable news network CNN touted their unbiased coverage of politics in a press release. But, this week alone, CNN has frustrated both sides of the aisle with their refusal to allow professional talking point purveyors as much rope as they often receive in other venues. But what some may mistake for bias could also be construed as effective journalism. The bi-partisan frustration that has greeted CNN's coverage of the 2012 race this week is, in a sense, a sign that they are doing their jobs.

On Tuesday, Politico's Dylan Byers posted a release regarding CNN's plans for the Democratic and Republican conventions in which the cable news network showcased its unbiased coverage.
As the only cable news channel that has not picked sides in this election, CNN has a unique lens with which to cover these conventions. In Tampa and in Charlotte, we will give both parties an opportunity to showcase their platforms while also asking tough questions of Republicans and Democrats. Coverage of the conventions will dominate our air over two weeks as CNN's deep bench of anchors, political reporters and analysts help Americans make an informed choice about their vote.
"CNN has bet on the idea that Americans will ultimately favor nonpartisan political coverage. Now, they're making it their primary selling point," writes Byers.
This is certain to generate a hearty chortle from partisans on the left and the right who, in the last 24-hours alone, have ample evidence to prove that CNN's coverage has been anything but "unbiased."
Conservatives certainly do not have to reach far back in the archives to find a few examples of frustrating bias. On Monday night, Former House Speaker Newt Gingrich hammered prime time host Piers Morgan for asking why, in his estimation, Republican policies focus primarily on "looking after the very wealthy in America." Gingrich wondered, smiling through the predictability of it all, why Morgan sounded like an "extension of the Obama campaign."
"I don't want to sound disrespectful, but I do wonder sometimes if you guys all get off on a little club and learn a brand new mantra and then all repeat it mindlessly," asked Gingrich. A fair question, when Morgan's viewers are treated to talking points slightly less sophisticated than the average MoveOn.org sponsored protest sign.
Similarly, Romney campaign surrogate John Sununu was driven to telling Starting Point host Soledad O'Brien that she should affix an "Obama Bumper Sticker On Your Forehead" due to her repeating Democratic counterpoints to the charge that the Obama administration, through the Affordable Care Act, took $711 billion away from the Medicare budget.
This, along with a charge that O'Brien referred to a statement from to Sen. Ron Wyden's office published on Talking Points Memo to attack a conservative guest, have been cause for much consternation on the right over CNN's treatment of Republican guests.
But those conservatives forget that CNN's Democratic guests often get the same treatment, albeit from different on air personalities.
The Situation Room anchor Wolf Blitzer hammered Democratic National Committee chairwoman Rep. Debbie Wasserman Schultz for confusing her talking points on Republicans' proposed reforms to Medicare and stretching the truth.
It would have been easy to let Wasserman Schultz get away with PolitiFact's 2011 lie of the year and simply move along – but Blitzer refused to do so. He forced her to issue a course correction before moving along.
Just last week, liberals couldn't have been thrilled when Priorities USA PAC advisor Paul Begala tried to defend Sen. Harry Reid's evidence-free accusation that Mitt Romney paid nothing in taxes for ten years and was mocked, to his face, by colleague and host Anderson Cooper.
CNN, for all its ratings woes, adds a lot of value to the news and information marketplace. Like political fact checkers, who frustrate both sides of the political debate regularly with equal parts subjective and substantive value judgments, CNN frustrates both conservatives and liberals pretty equally. That must mean they're doing something right.
> >Follow Noah Rothman (@Noah_C_Rothman) on Twitter
Updated from its original posting.
This is an opinion piece. The views expressed in this article are those of just the author.