Investigation Into NBC's Misleading Editing Of Trayvon Martin 911 Call Blames 'Seasoned' Producer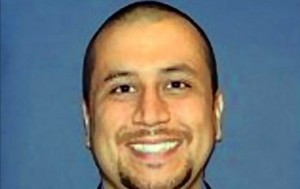 The saddest part of the Trayvon Martin case is obviously that a boy was killed. The second saddest was the way various people and groups tried to co-opt the story and make it about so many things other than a tragic death. One such distraction has been the misleading editing of a 911 call that NBC aired on the Today Show. Earlier this week, NBC launched an internal investigation into the matter and Reuters is reporting that a "seasoned" producer is now being blamed.
RELATED: Don Cheadle Engages Michelle Malkin, Slams NBC News On Twitter Over Edited Zimmerman Tape
The call was from the night of Trayvon's death. It is the call the boy's shooter, George Zimmerman, made to authorities in which he informed them that he was following a "suspicious" person. In the original call, Zimmerman told the police that the boy was black after they had asked him the person's ethnicity. In the version NBC aired, it seemed that he said it unprompted. This fell right in line with the view of many that the media was unfairly trying to paint Zimmerman as a racist.
From Reuters:
"The Today show's editorial control policies – which include a script editor, senior producer oversight, and in most cases legal and standards department reviews of material to be broadcast – missed the selective editing of the call, said the NBC executive.

Executives have vowed to take rigorous steps to formalize editorial safeguards in the news division following the incident, one of the sources said.

NBC News staffers who have been working on the Trayvon Martin story for several weeks in Florida were at first "in shock" over the incident, and later furious, another source, who is an NBC producer, told Reuters."
Reuters is also reporting that NBC News President Steve Capus would not be fired or step down following the incident. A few days ago, he network released an official statement admitting to the "error."
Have a tip we should know? tips@mediaite.com