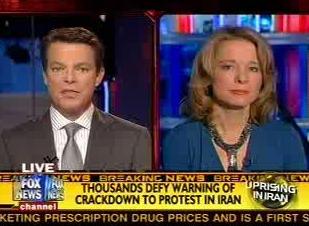 CNN and Fox News Channel spent a large portion of last weekend covering the crisis in Iran. Was it a response to #CNNfail, the Twitter uprising from the weekend before calling attention to a perceived lack of coverage? Either way, the ratings for last weekend proved one thing – viewers wanted the coverage.
The two networks left MSNBC in the dust. NBC's cable outlet was busy showing "Lock Up" episodes and other doc block repeats, with only sporadic updates on the Iran situation.
When it comes to Total Viewers, MSNBC couldn't compete. Fox News finished first, with the highest-rated hour of the weekend coming at 8pmET on Saturday, in a Shepard Smith-anchored program.
Calling in Fox News' fairest-and-balanced-est superstar was the right move, and showed the network's commitment to the international story.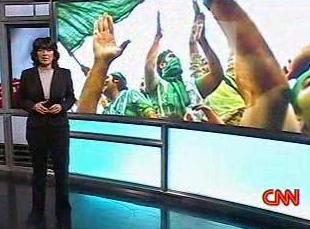 The gravitas of CNN's Christiane Amanpour helped the network's ratings as well, winning the 7pmET hour in the A25-54 demo, in which she contributed heavily. In fact, TVNewser reports CNN won every hour in the demo from 10am-6pmET.
In Total Viewers on Saturday, FNC was a clear #1, CNN #2 and MSNBC in 3rd. During prime time, HLN topped MSNBC for 3rd place.
On Sunday, it was a slightly different story. While the gold, silver, and bronze remained the same in Total Viewers, the doc block proved more popular on Sunday, with MSNBC finishing in 1st place during prime time while a close 3rd in total day.
Still, whether it was the ground swell of new media pushing for more coverage or a conscious decision in the hallways of the News Corp. building and Time Warner Center, the decision to make Iran a priority proved successful.
There are often questions raised, and rightfully so, whether Americans care about international issues that don't concern them. In this case, they flocked to the networks who could satiate their need for live, up-to-date coverage. And everyone won (well, maybe except those San Quentin inmates on MSNBC).
—–
Have a tip we should know? tips@mediaite.com