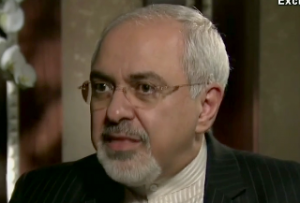 Iranian Foreign Minister Mohammad Javad Zarif said Tuesday that Senator Tom Cotton's (R-AR) open letter to the Iranian government warning the country off nuclear negotiations with the Obama administration could imperil any impending deal.
"This kind of letter is unprecedented and undiplomatic," Zarif told top clerics Tuesday, according to Agence France-Presse. "In truth, it told us that we cannot trust the United States."

"Negotiations with the United States are facing problems due to the presence of extremists in Congress," he told the meeting of the Assembly of Experts.
RELATED: Tapper Grills Sen. Cotton: Are You Trying to 'Sabotage' Obama's Iran Deal?
Cotton and forty-six other Republican senators signed the letter, which argued any deal concerning Iran's nuclear program that did not receive congressional approval was just an executive order, and could thus be voided by the next president or altered by Congress. The letter was condemned by both Vice President Joe Biden and Senate Foreign Relations Committee chair Bob Corker (R-TN) as an end-run around the executive's diplomatic authority.
Zarif had criticized the letter at length in a statement Monday evening, calling it a "propaganda ploy" without "legal merit."
In that statement Zarif "expressed astonishment that some members of Congress find it appropriate to write leaders of another country against their own president. It seems that the authors not only do not understand international law, but are not fully cognizant of the nuances of their own Constitution when it comes to presidential powers in the conduct of foreign policy."
[h/t Agence France-Presse]
[Image via screengrab]
——
>> Follow Evan McMurry (@evanmcmurry) on Twitter
Have a tip we should know? tips@mediaite.com