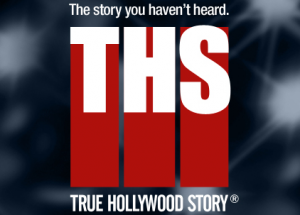 Former Republican vice presidential candidate and former Alaska Governor Sarah Palin is about to get the tabloid documentary treatment from E!, according to the network. A network spokesperson tells Mediaite the E! True Hollywood Story: Sarah Palin is set to air April 24.
Known for dramatic tales of celebrity murder mysteries, and the cautionary tales of porn stars and child actors, the E! True Hollywood Story is more about celebrity than politics.

This week's THS, airing Wednesday night, is all about Charlie Sheen. It's called "Warlocks and Winning and Tiger's Blood, Oh My!" And that style of storytelling has some of Palin's supporters worried about how she'll be portrayed. "E! is doing a "True Hollywood Story" on Sarah Palin …that sounds like a media-bias nightmare. Should Palin supporters 'be afraid — be very afraid'?" Hot Air's Ed Morrissey asked John Ziegler, who has licensed an interview of Palin for use in the E! story.
Ziegler, who produced the election documentary Media Malpractice: How Obama Got Elected and Palin Was Targeted says he has high hopes for Palin's THS:
I totally agree that on paper this would seem to be a disaster waiting to happen. After all, Hollywood tends to be at least as politically biased as the news media, but I have a feeling Palin supporters might be pleasantly surprised.

I could be wrong and I have been fooled before by lefty media members pretending they will be fair to get access (Howard Kurtz immediately comes to mind), but the E! producer I dealt with on this was far more knowledgeable about what really happened to Palin during the 2008 campaign than any mainstream media member I have been interviewed by since the film came out, including Matt Lauer and Barbara Walters.
E! expects to formally announce the Sarah Palin "True Hollywood Story" this week.
Have a tip we should know? tips@mediaite.com