Jake Tapper Reveals the Most Emotionally Challenging Story He's Ever Covered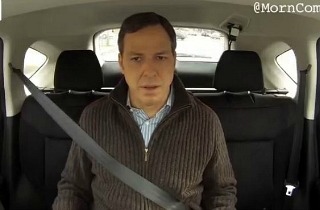 CNN host Jake Tapper recently sat down with Real Clear Politics' editors for a candid interview in which he discussed his career and the events which shaped it. While discussing how emotional reactions to breaking news events can impact the job of being an anchor, Tapper revealed which story so affected him that he is moved by it even today.

Tapper opened up to RCP editors Charlie Stone and Carl Cannon recently about how being a news anchor requires going into "a zone" when covering breaking news events that generate significant public interest like a bombing or a shooting event.
RELATED: Jake Tapper Swats Away CNN Anchor for Asking if Obama Attacked GOP Critics in Mandela Eulogy
Cannon noted that CNN anchor Anderson Cooper became a household name after he un-self-consciously displayed emotion during an interview with Sen. Mary Landrieu (D-LA) while probing her about the governmental failures that led to the disaster following Hurricane Katrina.
"It was outrage," Tapper said. "He was angry because he was seeing things that the federal government seemed oblivious to."
Cannon asked which story he covered in his career that forced him to stifle his emotions. Tapper revealed that covering Katrina was also the most personally challenging moment of his career.
"I was in New Orleans after Katrina and to see what happened to that city," he began. He described seeing the body of a man "melting" on top of a car which was never moved more than a week after the disaster. "That will always be with me," Tapper concluded.
Watch the interview below via RCP:
[Photo via screen grab ]
— —
> >Follow Noah Rothman (@NoahCRothman) on Twitter
Have a tip we should know? tips@mediaite.com