Jeanine Pirro Had Affair with Texas Detective Working on Robert Durst Murder Case, Witness Says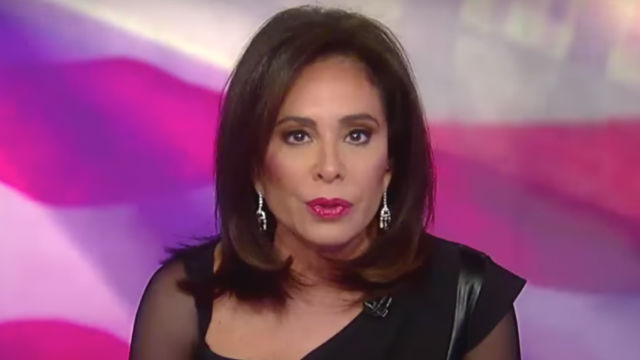 Fox News host and former Westchester District Attorney Jeanine Pirro had an affair with the police officer who served on Robert Durst's murder probe, according to one witness who spoke during a pre-trial hearing in Los Angeles, California.
The witness in question, writer Lisa DePaulo, made the claim on Wednesday while speaking under oath when asked her if she knew that "Detective Cazalas and Jeanine Pirro had a romantic relationship."
DePulo responded with the affirmative, to which LA County Deputy District Attorney John Lewin — who is overseeing the special pre-trial into the infamous Durst murder case — asked if the writer inquired "when that relationship started."
"[Pirro] was vague," DePaulo said, per the New York Daily News.
She learned of their relationship while working with Pirro on her 2015 book, He Killed Them All: Robert Durst and My Quest for Justice. While helping the conservative media personality write, DePaulo says she saw former Texas detective Cody Cazalas and Pirro spend the night in the same bedroom.
She even claims that Pirro, who officially left her ex-husband in 2007, had a picture of Cazalas in her home that she would leave out whenever he visited her.
While the timeline of their relationship wasn't entirely clear, the Justice host was married when she first met Cazalas in 2001. Their paths crossed on the murder case because Cazalas — from Texas — worked the infamous Durst case with New York investigators looking into the disappearance of Durst's wife.
Fox News did not immediately respond to Mediaite's requests for comment.
[images via screengrab]
Follow the author on Twitter (@calebecarma).
Have a tip we should know? tips@mediaite.com