Jeff Zucker Attributes CNN Criticism To Jealousy: 'Just Because Jon Stewart Makes Fun Of It Doesn't Mean He's Right'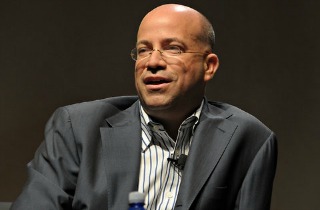 Remember when CNN went all in with coverage of the trouble Carnival cruise ship? And subsequently was mocked and ridiculed for devoting so much airtime to the story? CNN's new president Jeff Zucker responded to that criticism when he spoke at a lunch-cum-presser at the Atlanta Press Club. His take on the network's critics? They're just jealous.
RELATED: Jon Stewart Tears Apart CNN: Neither Left Nor Right, But On A 'Steady Spiral Downward'
Citing the human drama of the cruise ship story, Zucker credited negative response to the coverage to jealous competitors, according to the report by PBS MediaShift.
"Just because Jon Stewart makes fun of it doesn't mean he's right," he said. And yes, he added, he considers "The Daily Show" a competitor.
He likened the network to a "that spare tire in the trunk" — because people remember it when they need it. (Incidentally: "The Boston Marathon bombings happened just a few hours after he spoke.") In the wide-ranging remarks, Zucker spoke about social media (Twitter is his "frenemy") and digital advertising, but of course also spoke a bit about the network's future, a topic that has made countless headlines in recent months.
Zucker described CNN's role — and what to expect — thusly:
"Just because you're in the middle, does not give you the right to be boring," he said. "Too often, we haven't been vibrant enough." He said to expect a new morning show, more documentaries, less prime-time celebrity news, and a broader selection of non-fiction programming to compete with Discovery, A&E, History, Food Network and other channels.
Cruise coverage was just the beginning, folks.
Read the full report here.
Have a tip we should know? tips@mediaite.com