Jeff Zucker: CNN Covers 'Much More' Than Fox & MSNBC; Doesn't Think Mistakes Have Hurt The Brand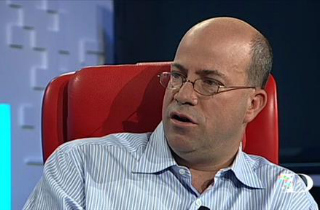 Appearing at this year's Wall Street Journal "D: All Things Digital" conference, CNN chief Jeff Zucker took shots at rival networks Fox News and MSNBC, claiming his cable channel covers a wider swath of content. The TV vet also asserted that CNN's recent news mistakes have not hurt the brand.
"Those two channels are covering politics. We're covering politics and much more," Zucker said of his rivals, during a panel discussion at the D11 conference in Ranchos Palos Verdes, Calif. "News is how you define it, we define it broadly as news and information. We're expanding the audience that is watching CNN In order to be successful, we need to bring new viewers," he continued, according to Deadline Hollywood.
Zucker did praise his rivals, however, for doing a "very good job" at covering the political content they gravitate towards.
One audience member asked Zucker how the CNN brand has weathered the storm of various controversies including the error in reporting that an arrest had been made so soon in the Boston bombing investigation. "We made a mistake in Boston and we corrected it in 45 minutes," he said. "The Boston Globe, who I think will win the Pulitzer Prize for their coverage of the Marathon bombing, didn't correct it right away."
As for the criticism that the network focuses on "fluff" by covering things like the stranded Carnival cruise liner earlier this year, Zucker said, "Protecting the brand is the key and one of the things I've been so warmed by is how strong and vibrant the CNN brand continues to be even when their ratings have not been what they used to be."
"I don't think that hurt the CNN brand," he added.
Full report here.
— —
>> Follow Andrew Kirell (@AndrewKirell) on Twitter
Have a tip we should know? tips@mediaite.com