Jeff Zucker Talks CNN's Move Away from Just 'Breaking News,' Defends Bieber Coverage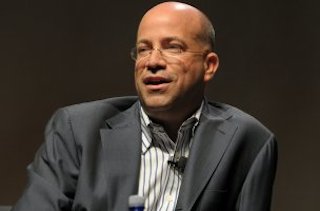 CNN president Jeff Zucker delivered the keynote address at this year's RealScreen Summit in Washington, D.C. Monday, laying out his plans for the network's future and answering some questions about recent decision he has made. "If we rely just on breaking news, that's probably not a long term game," he reportedly said at the top of his speech.
That comment continues a theme Zucker has been espousing recently, beginning when he expressed his desire to put "more shows, less newscasts" on the network in an interview last month.
"We're never going to stray from breaking news," Zucker said at the event today. "But I think we also have recognized that there are many ways for people to get their news these days… We want to broaden out our offerings to the public, and we have moved into the nonfiction world with some success thus far."
One example of that success has been the travel/reality show Anthony Bourdain: Parts Unknown, which has pulled in better ratings on Sunday nights than many of CNN's weekday prime time offerings. At the same time, Zucker stressed CNN's "commitment to news" in the face of the "highly partisan" and "politically motivated" competition on Fox News and MSNBC.
Zucker also responded to some criticism over the network's coverage last week of the Justin Bieber arrest story, which included a prime time special Friday night. "I'm incredibly comfortable with the way CNN covered the Justin Bieber story," he said. "I don't think CNN had it out of proportion at all. When you take the whole of what we do, it's completely in the right proportion. No news organization is perfect, and CNN is not always perfect. But I think we had this right. We did cover the Bieber story, and I'm not going to apologize for what we did."
[photo via TVNewser]
— —
>> Follow Matt Wilstein (@TheMattWilstein) on Twitter
Have a tip we should know? tips@mediaite.com