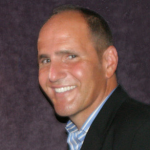 Late Night with Jimmy Fallon is funny. There, I said it. Getting it out there in the open for all to see/hear/read/absorb/inhale (you get the point) is therapeutic. I honestly feel better already. If you have been staying up late watching Late Night or, more realistically, DVR-ing and watching it whenever you feel like it (I just burned through a week's worth of episodes in a few hours this morning), you already know this fact. For the rest of you, this is your wake up call.
Yes, it's true, I miss Conan O'Brien terribly. As far as I am concerned, there will continue to be a big hole in the late night TV universe until Conan makes his triumphant return later this year on TBS when his non-compete clause with NBC expires. But as much as I may want to criticize NBC for some bone-headed decision making in the whole Conan/Leno fiasco this past winter, The Tonight Show with Jay Leno has predictably returned as ratings king in the 11:30pm timeslot, winning in total viewers and all key demographics against its prime competition, Late Show with David Letterman and the Nightline/Jimmy Kimmel Live combo. Jay's ratings victories represent a feat that Conan's version of The Tonight Show was never able to consistently achieve. (In fact, in the 1st quarter of 2010, Late Show with David Letterman took home the win in total viewers against The Tonight Show for the first time since way back in 1995, right before Hugh Grant took his memorable turn on Jay's Tonight Show's couch to talk about a little dalliance with a classy woman named Divine Brown).
Despite the fact that Conan was losing the overall viewership ratings battle to Letterman, I do believe had NBC actually given Conan time to grow as Tonight Show host, they would have secured a strong future in the 11:30 slot with a much younger demographic. But I also believe that someday there could possibly be peace in the Middle East, so what do I know?
Well one thing I actually do know is that despite their epic fail on the Conan O'Brien front, NBC has a good thing going right now in the 12:30 time slot with Jimmy Fallon, and somehow NBC may have lucked into a much younger, hipper, and yes, let's be honest, very goofy host that can be groomed to take over The Tonight Show whenever Jay Leno finally decides he has enough money and wants to move to some island filled with classic cars. I picture Leno playing with those cars very much the same way I played with my matchbox cars when I was 5. But hey, as long as he is happy right?
Jimmy Fallon has always been a likeable talent going back to his beginnings on Saturday Night Live, where he had a knack for mimicking current pop music to comic effect and for his dead-on impersonations of celebs such as Adam Sandler circa Billy Madison. The most consistent criticism always leveled at Fallon was that he couldn't make it through an SNL sketch without cracking up. I mean, can you hate a guy for laughing? Well, yes, I guess; that's why people are termed "haters" and Fallon has had his share. The haters had even more ammunition after Fallon's failed leap to big-screen stardom. Let's just say that Jimmy will not be reuniting with Queen Latifah and Gisele Bundchen to star in Taxi 2 anytime soon (though I'm guessing the original Taxi was probably huge in France – I have no numbers to back that guess up, I'm going purely on stereotype). Although Jimmy did have the good fortune of snagging a role in my absolute favorite film of the 00's, Cameron Crowe's ode to the 70's rock scene Almost Famous, so as far as I'm concerned his movie career isn't a total disaster.
Which brings us to the present – well, almost. NBC did have the good business sense to sign Jimmy Fallon to a talent holding deal back in 2004 when the whole Jay/Conan Tonight Show transition was first announced. The belief was that Jimmy would be a perfect host to hand over the Late Night franchise to when Conan moved to LA to take over as Tonight Show host. Well, we all know how the Conan part turned out, but Jimmy is still standing…and yes, I will say it again, Jimmy Fallon is funny. More specifically, Late Night with Jimmy Fallon has become consistently funny television. It's true that when the show first began airing it was often cringe-worthy. But the show is now a year old and is starting to hit on all cylinders.
>>>NEXT: Check out some of the main reasons Late Night is a staple for the pop culture addict.
Have a tip we should know? tips@mediaite.com