Jorge Ramos: 'No Government Should Be in the Business of Deporting Children'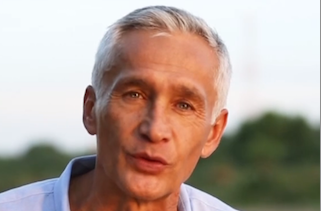 Fusion's Jorge Ramos will anchor his primetime news hour America from the U.S.-Mexico border and in addition to his live coverage of the situation unfolding there, he will air the following commentary urging President Barack Obama and Congress not to deport the thousands of young children who have streamed over the border from Central America and are currently being held in Texas detention centers.
In the video, Ramos speaks directly to the camera, insisting he is not "encouraging" young children to make the dangerous trip from El Salvador and Honduras to the United States. "But we cannot advocate for mass deportations every time we have an immigration crisis in this country," he says. "That's not the American way."
He continues:
"I know President Obama and Congress are in a dilemma. They don't want to send the wrong message to Central American families — that it is okay to send their children alone to the United States. I get it.

But for those children who are already here, we can't send them back. First of all, they are not a security problem. And if you send them back, many of them will, no doubt, be separated from their parents, who are already in the United States, and might face death and violence on their return. No, I am not exaggerating.

Deporting kids won't solve anything. The only long term plan that will work is immigration reform. With immigration reform these children would arrive in a safe and orderly way."
Ramos hits recent adversary John Boehner and the Republicans for blocking immigration reform in the House, but does not give President Barack Obama, who has suggested a willingness to deport the children as well, a pass.
What does Ramos think the U.S. government should do about the border crisis? "First, we treat children like children, as if they were our own," he says. "We protect them and put politics aside. No government should be in the business of deporting children. This is America."
Watch video below, via Fusion:
[Photo via screengrab]
— —
>> Follow Matt Wilstein (@TheMattWilstein) on Twitter
Have a tip we should know? [email protected]