Katrina Pierson: Trump's Praise of Saddam Hussein Was Just 'Pointing Out the Facts'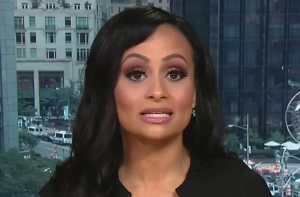 In an interview with CNN Wednesday, Donald Trump spokeswoman Katrina Pierson argued that the Republican presidential candidate did not praise Iraqi dictator Saddam Hussein during a speech Tuesday, saying that that he was only "pointing out the facts."
"I want to get your reaction to why Donald Trump seemed to praise Saddam Hussein last night in a speech in North Carolina. He was especially pleased with the way Saddam Hussein dealt with terrorists. So why did he decide to bring this up?" asked CNN's Wolf Blitzer.
But Pierson argued that "there was no praise here. Mr. Trump was pointing out the facts– that Saddam Hussein was a horrible, horrible person– but he also pointed out the fact that there are people doing things in the Middle East that are far worse. We have people being beheaded, for crying out loud."
"I just want to be precise, does Donald Trump believe the Middle East would be better off today if Saddam Hussein were still in power in Baghdad?" Blitzer asked.
Pierson essentially dodged that question: "Donald Trump believes that any time you go into a sovereign nation and overthrow their government, creating a vacuum for bad people, worse people to be in charge, it is a bad thing. Saddam Hussein did kill terrorists."
"Let me repeat the question," Blitzer tried again. "Would the Middle East be better off if Hussein were today in power?"
"You're asking me to predict the future, and that's something I cannot do," she replied. "But I will say that Saddam Hussein, although being a horrible man [and] a horrible dictator, he did kill terrorists and we did not have ISIS at that point."
Watch the exchange above, via CNN.
[Image via screengrab]
——
>>Follow Alex Griswold (@HashtagGriswold) on Twitter
Have a tip we should know? tips@mediaite.com