Kentucky Democrat Outed Progress KY To Authorities To 'Protect The Democratic Party'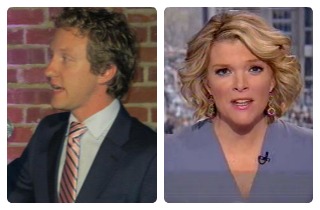 "The only reason that I came forward with what I knew was I was trying to protect the Democratic Party," said Democratic Party official and a local county executive in Kentucky, Jacob Conway. Conway appeared on Fox News Channel with Megyn Kelly on Thursday where he admitted that he gave up the liberal group Progress KY To authorities when they confided in him that they had surreptitiously recorded Senate Minority Leader Mitch McConnell (R-KY) during a meeting with his campaign staff. The recording of that meeting was leaked to and published on the website for Mother Jones magazine.

RELATED: Liberal PAC Attacks Sen. Mitch McConnell's Asian Wife: 'May Explain Why Your Job Moved To China!'
"I believe in our party's values, and I was doing what I thought was best for the party because I did not want their bad behavior, their poor mistakes — I shouldn't say 'bad behavior' — their mistakes, their lack of judgment to hurt our party's efforts here in the state Kentucky and in Jefferson County, here in Louisville," Conway told Kelly.
Conway had first told the local public radio station WFPL that he had come forward to authorities just before joining Kelly on Fox.
Jacob Conway, who is on the executive committee of the Jefferson County Democratic Party, says that day, Shawn Reilly and Curtis Morrison, who founded and volunteered for Progress Kentucky, respectively, bragged to him about how they recorded the meeting.
Conway said that both Reilly and Morrison confided in Conway that they had overheard the "tasteless and offensive and tacky" things the McConnell campaign was discussing and they decided to record it.
The progressive group made news in February when they tweeted a racially insensitive comment about former Labor Secretary and McConnell's wife, Elaine Chao.
Watch the clip below via Fox News Channel:
> >Follow Noah Rothman (@NoahCRothman) on Twitter
Have a tip we should know? [email protected]