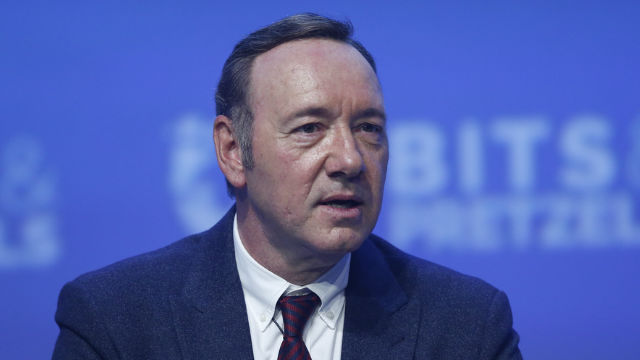 The downfall of Kevin Spacey was reportedly quite costly for Netflix.
The streaming service burned through $39 million after the Academy Award-winning actor was accused of sexual assault and child molestation, per reports. The breakdown of the costs is unclear, but involved the overhaul of Netflix's hit drama House of Cards, which is now continuing without him after going through an extensive rewriting process, as well as the decision to pull the plug on its film Gore, a biopic of writer Gore Vidal. Gore was already in post-production at the time the Spacey scandal broke.
It is also unknown how much money it cost Sony Pictures to reshoot Spacey's scenes in All The Money in The World within such a short period of time, although it has been speculated that they cost the studio $10 million. Spacey, who initially played oil tycoon J. Paul Getty, was replaced by Christopher Plummer. However, some of the film's financials were widely publicized after it was revealed that there was a major pay gap between the film's stars Mark Wahlberg and Michelle Williams. Wahlberg reportedly made $1.5 million for the reshoots while Williams was paid less than $1,000.
Though the pay disparity was the result of a contract difference between the two actors, after facing heavy backlash, Wahlberg donated his entire salary from the reshoots to the Time's Up Legal Defense Fund.
[image via screengrab]
Have a tip we should know? tips@mediaite.com