Kirsten Powers Rips Into Obamacare Failures: How Can WH 'Be Trusted to Do Anything?'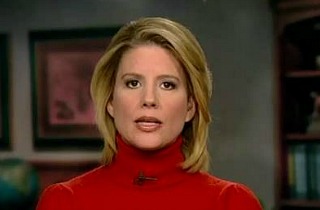 The Daily Beast columnist and Fox News Channel contributor Kirsten Powers tore into President Barack Obama and his administration in her column on Friday. "If the government can't build a functioning website to support the most important initiative of the president's administration, then how can it be trusted to do anything?" she asked pointedly.

"Obama can't blame Republicans this time," the headline of Powers' column read. Going back to the clarion call to liberals that Obama's 2008 campaign represented, Powers observed that the president provided hope for millions of Americans that a smart and capable liberal administration could restore faith in government to do big things.
"Obama and liberals were winning the argument," Powers wrote. "Then came the epic incompetence of the last few weeks. The rollout of the insurance exchange that is central to the success of the Affordable Care Act has been nothing short of a disaster."
RELATED: Kirsten Powers to O'Reilly: Obama 'Had a Total Lack of Curiosity' About Obamacare Glitches
"This failure is a double whammy: it puts the future of Obamacare in even greater peril while placing Obama's case for activist government on life support," she continued.
The administration had to know it had only one shot to launch the exchanges, and it blew it. The damage it has caused was captured in a Washington Post–ABC News poll released Monday. Fifty-six percent of those surveyed believed the "website glitches" are "part of a broader problem with the health care law."
Powers goes on to attack the rushed repair job that the administration has engaged in to fix the broken health care insurance exchanges website. "Sebelius even lamented that she wished she had 'five years' to finish this project," she noted. "Who needs five years to build a website? This isn't a search for the cure for cancer."
Read the full column via The Daily Beast
[Photo via screen grab ]
— —
> >Follow Noah Rothman (@NoahCRothman) on Twitter
Have a tip we should know? tips@mediaite.com