Largest 'Ex-Gay' Ministry Leader Apologizes For 'Pain And Hurt' He Caused, Shuts Down Operations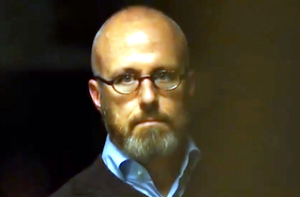 The country's largest "ex-gay" ministry, which claimed offer a "cure" for homosexuality, has announced that it will be permanently shutting its doors after more than three decades. Exodus International posted the news in a press release on its website Wednesday night. According the the announcement, "The Board of Directors reached a decision after a year of dialogue and prayer about the organization's place in a changing culture."
In addition, the president of Exodus, Alan Chambers offered a direct apology to the LGBT community for the the harm his organization has done. It reads, in part:
"Please know that I am deeply sorry. I am sorry for the pain and hurt many of you have experienced. I am sorry that some of you spent years working through the shame and guilt you felt when your attractions didn't change. I am sorry we promoted sexual orientation change efforts and reparative theories about sexual orientation that stigmatized parents. I am sorry that there were times I didn't stand up to people publicly "on my side" who called you names like sodomite—or worse. I am sorry that I, knowing some of you so well, failed to share publicly that the gay and lesbian people I know were every bit as capable of being amazing parents as the straight people that I know. I am sorry that when I celebrated a person coming to Christ and surrendering their sexuality to Him that I callously celebrated the end of relationships that broke your heart. I am sorry that I have communicated that you and your families are less than me and mine."
The news coincides with a special report called "God and Gays" on OWN's Our America with Lisa Ling, in which people "who feel they've been deeply harmed by Exodus and its teachings" will gather to hear the apology directly from Chambers. In a preview for the program, which airs Thursday night at 10pm ET, one man is seen confronting Chambers. "Your organization needs to shut down," he says. "Don't tweak it, don't try to improve it. Shut it down."
In his open apology letter, Chambers acknowledged that his initial "public conversation" with Lisa Ling "regarding some of our deeply held beliefs about Christianity and the LGBT community" led him to take the steps towards closing Exodus and publicly addressing the harm it has caused.
Watch the preview below, via OWN:
—
>> Follow Matt Wilstein (@TheMattWilstein) on Twitter
Have a tip we should know? tips@mediaite.com