Late Show Parodies Giuliani Ally's 'Garth Brooks Defense' as Music Collection: 'The Greatest Cover Songs to Cover Your Ass"
When Michael Cohen produced an email to back up his claim that Donald Trump "dangled" a pardon in exchange for his silence, the lawyer who sent the mail defended it by saying that the "friends in high places" line was merely a Garth Brooks reference.
On The Late Show with Stephen Colbert, the cold open clip did a parody of this excuse in the form a fake music collection commercial à la the once ubiquitous "Now That's What I Call Music!" ads.
"Accused of obstruction of justice? Now there's a collection of Garth Brooks songs you can use as a legal excuse," the announcer says. "Introducing 'Now That's What I Call an Alibi!' The greatest cover songs to cover your ass."
"You'll get all of Garth Brook's misquoted hits, like 'Ain't Going Down So Keep Your Mouth Shut', 'We Know Where Your Father-in-Law Lives', And of course, 'Friends in High Places'!"
It even has a parody version of "Low Places" with fake lyrics applicable to Trump, which you really just ought to listen to yourself.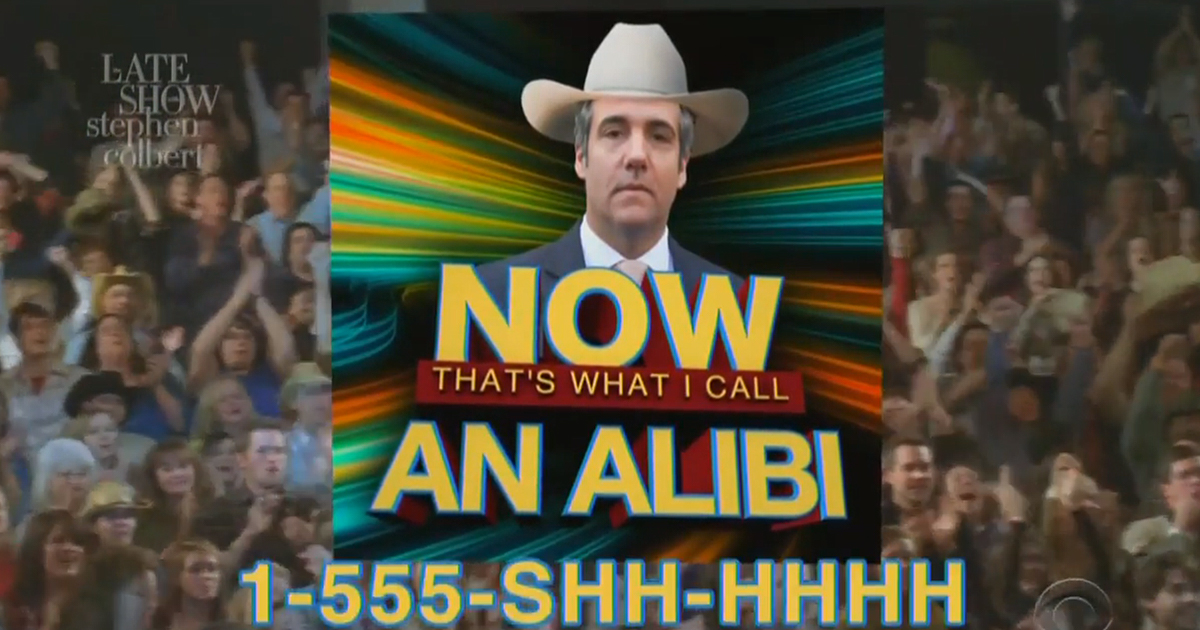 Watch the clip above, courtesy of CBS.
[Featured image via screengrab]
—
Follow Caleb Howe (@CalebHowe) on Twitter
Have a tip we should know? [email protected]