Laura Ingraham Slams Koch Controversy: 'Disturbing' That Obama Spreads 'Untruths' About Individuals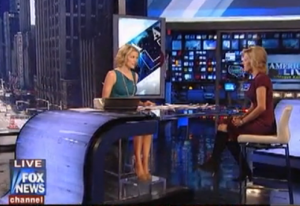 Laura Ingraham joined Fox News' Megyn Kelly on Tuesday to discuss Koch Industries' fiery response to an Obama campaign email that linked their business activity with Mitt Romney. Charles and David Koch said President Obama wants to "squelch dissent," and Ingraham agreed. If the Koch brothers supported Obama, she said, "we wouldn't see those letters."
Ingraham remarked:
Ted Olson, who wrote the letter on behalf of the Koch brothers, pointed out, look, we used to talk about the enemies' list — how disturbing that is in a representative democracy that the executive branch would seek on its own whim and its own whimsy to just pick out one or two individuals and spread untruths, falsehoods about them in an attempt to shift blame on an issue like gas prices — that's going to be a big one in November — and also perhaps to discourage others from getting involved this the political debate.
She went on to discuss how liberalism is intended to be a "robust exchange of ideas" and open to debate, and this situation in no way portrays that. It's fine, Ingraham continued, if the Obama campaign has disagreements with the Koch brothers, but that does not justify singling them out in campaign letters. She asked, "Why is it we can't have a debate about the issues, about tax and energy policy? Why must it go to this level from the highest levels of our government?"
Plainly, Ingraham stated, "This should send a chill down the spines of everyone out there who's watching Fox now —because if you dare to question, you might not have the money of the Koch brothers to defend yourself."
"Or the microphone," Kelly added.
Take a look, via Fox News:

Have a tip we should know? tips@mediaite.com