Lawmaker Drops Awesome Arrested Development Reference While Railing Against Gov't Boondoggle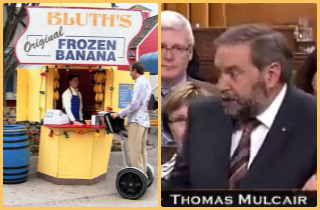 If you needed more proof that Canadian parliament members have a lot more fun than America's stuffy members of Congress, look no further than a recent clip of NDP leader Tom Mulcair goofily dropping a reference to the critically-acclaimed sitcom Arrested Development while railing against the government's bungling of funds for an anti-terror program.
In the past, we've reported on lawmakers wasting time on the floor of Canada's lower house by mockingly debating the merits of preparedness for a potential zombie apocalypse. Our sources living in the country above the United States claim this sort of hijinks is actually quite common in the country known for its affable national demeanor. This new clip only serves to confirm those claims.
Apparently the Canadian government can't account for $3.1B in anti-terror funding and no one, including Conservative Prime Minister Stephen Harper, seems to have a decent explanation for how the funds were lost.
This led the opposition party's leader to wonder aloud on the House of Commons floor [emphasis mine]:
"The question is: Is the money just in the wrong filing cabinet? Is it hidden in the minister's gazebo? Is the money in the banana stand? Mr. Speaker, this program has become such a mess that accounting to the Auditor General, the treasury board has simply stopped tracking public safety spending altogether and won't even have a new system in place until 2014. Is this how the prime minister deals with losing over three-billion dollars of tax money? Just stop accounting for it altogether?"
Small reference, yes, but the resultant laughter proves that Canadian lawmakers might have great taste in once-canceled-but-now-revived sitcoms. Just a reminder: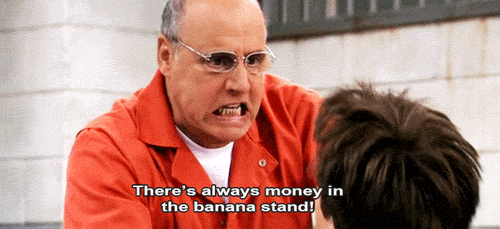 Happy Friday! Watch the clip below, via YouTube:
— —
>> Follow Andrew Kirell (@AndrewKirell) on Twitter
Have a tip we should know? tips@mediaite.com