'Let's Get on With Life:' Wallace Wants America to Move On from Clinton's Scandals, Political Gridlock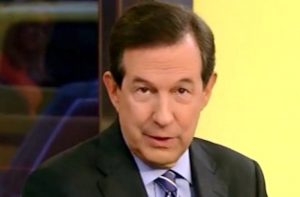 Chris Wallace was today's #OneLuckyGuy on Monday's Outnumbered, and he said that he'd like to see America stop being pre-occupied with Hillary Clinton's past, and focus on the future ahead of the nation's next president.
As the panel discussed FBI director James Comey's major announcement on Clinton's email review, they brought up how Jason Chaffetz and other congressional Republicans have vowed to keep investigating Clinton in the future. While Wallace said Clinton's problems would follow her and that her issues are "legitimate," he voiced an opinion that he frankly admitted might get him kicked off the couch:
"I hate this…There are other things to do. America has other problems. I just think that, if she's the next president, and even if she isn't, let's get on with life. It is not like the email issue hasn't been litigated and the Clinton Foundation, we're going back to Whitewater in the 1990s which went nowhere. Let's address people's problems, the things that affect their daily lives."
Wallace gave his thoughts with disapproval towards Republicans who state they would entirely focus on new investigations and on blocking any justice Clinton nominates for the Supreme Court. He went on to say that whether Clinton or Donald Trump wins, America's leaders should focus more on solving problems and less on how to thwart each other through gridlock.
While Kennedy agreed that government inaction and gridlock are major sources of frustration for the public, she and fellow panelist Lisa Boothe argued that Clinton's actions shouldn't be ignored while they remain shrouded in controversy.
Watch above, via Fox.
[Image via screengrab]
— —
>> Follow Ken Meyer (@KenMeyer91) on Twitter
Have a tip we should know? tips@mediaite.com