Lindsey Graham Rips Trump on Senate Floor: To Say ISIS is Defeated is 'Fake News'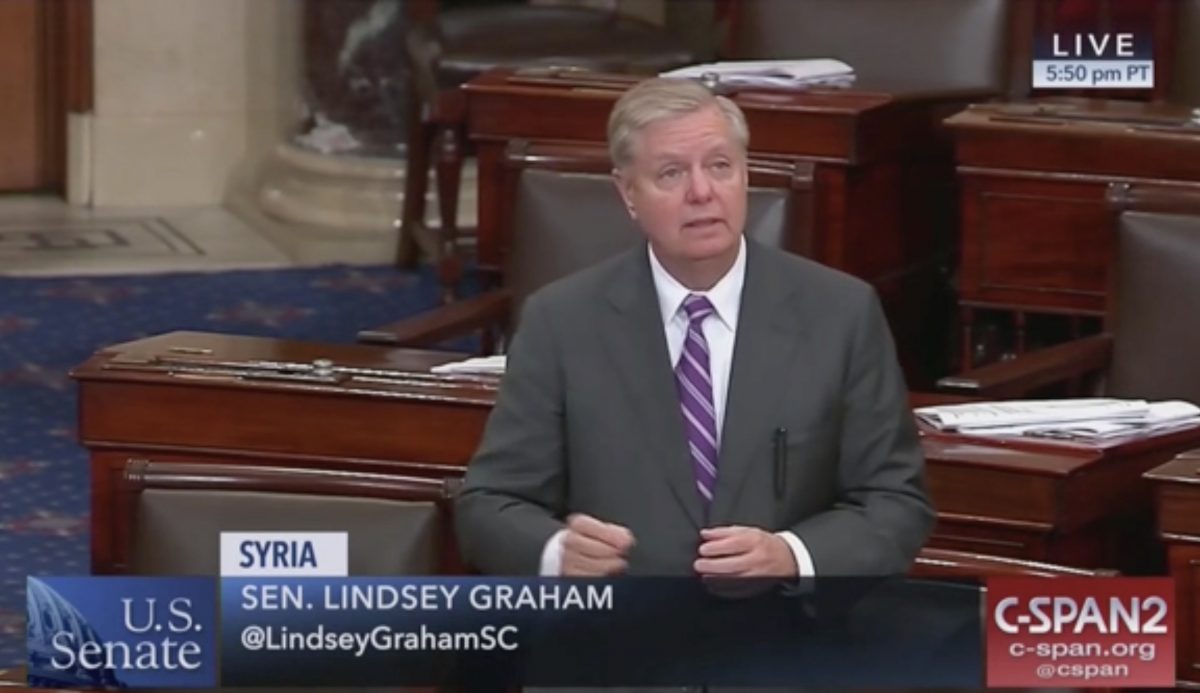 On Wednesday evening, Sen. Lindsey Graham spoke on the Senate floor about President Donald Trump's Twitter-announced decision to pull troops out of Syria, calling it "disastrous."
"So the decision today by the president — and I think it was his alone — I think is disastrous to our own national security," Graham began.
The Trump-supporting Republican senator continued on noting those we hate are celebrating this decision: "The Russians are up to no good all over the world, and their statement says everything you need to know about this decision. The only reason they're not dancing in Tehran and ISIS camps is they just don't believe in dancing. They are as happy as they will ever be, and they are not into being happy."
He added: "So to the president, you win the election, you beat me and many others. You have the right to make this decision, but the Congress has the duty to hold you accountable."
Then, turning to the fact Trump is declaring the war against ISIS won, Graham called it "fake news."
"I give the president all the credit in the world for changing our policies regarding the fight against ISIS, but I will not buy into the narrative that they have been defeated in Syria, Iraq, and I just got back from Afghanistan, haven't slept in two days," Graham said on the Senate floor.
Then he said this: "Really appreciate the chance to go visit our troops and talk to our generals, but they sure as hell ISIS is not defeated in Afghanistan. So to say they are defeated is an overstatement, and it's fake news. It is not true. They have been severely damaged, but they will come back unless we're there to stop them."
We will add video when it becomes available.
[image via screengrab]
Have a tip we should know? tips@mediaite.com