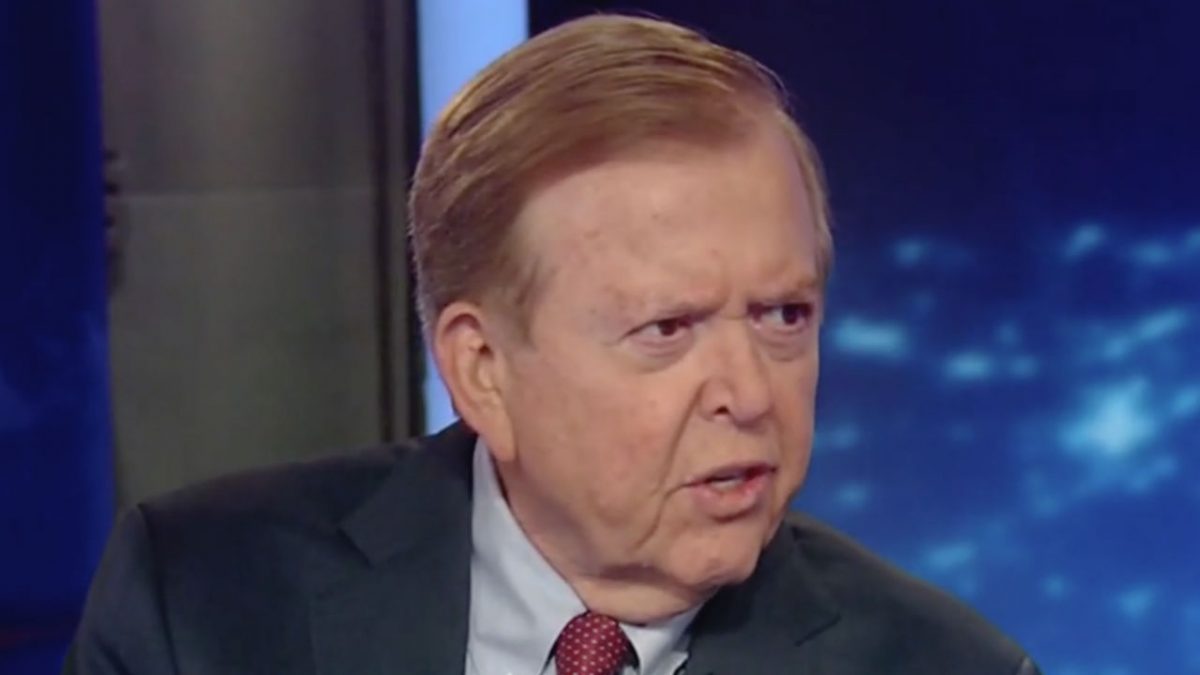 Fox Business host Lou Dobbs suggested on Thursday that the bombs sent to prominent Democrats and CNN's headquarters in New York were fake.
Dobbs, the unabashedly pro-Trump Fox host with a penchant for #DeepState conspiracies, called the bombs "fake" in a tweet asking, "Who could possibly benefit by so much fakery?"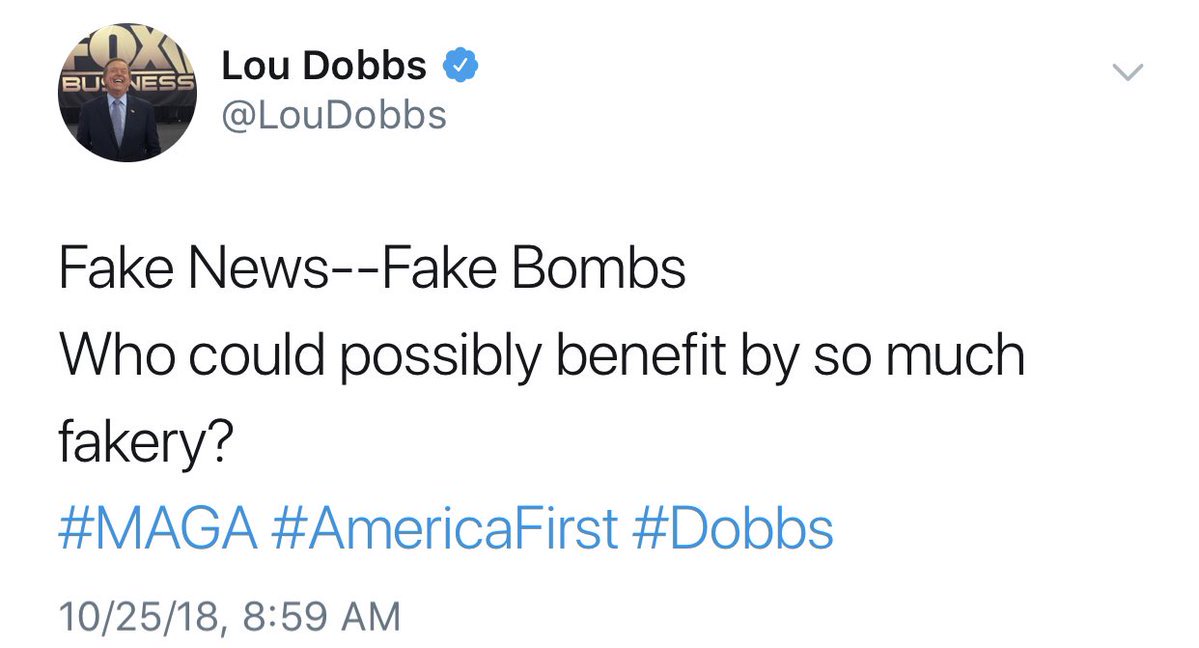 The same question has been asked by a number of guests on Fox News since crudely made pipe bombs were sent in manilla envelopes to a series of Democrats, including Barack Obama, Hillary Clinton and George Soros.
CNN's headquarters in New York were forced to evacuate on Wednesday morning when a similar device was discovered mailed to the building in an envelope addressed to former CIA director John Brennan (a contributor at NBC).
"I really think that the left feels they're losing on many levels, and I feel they're planting these devices just to play the role of the victim," a former NYPD officer said on Fox & Friends Thursday morning.
On Martha MacCallum's Fox News show Wednesday night, a guest suggested the bombs were a false flag orchestrated by a "low level Democrat" to drum up fear ahead of the midterm elections. "Fascinating," MacCallum replied.
Dobbs deleted the tweet a few hours after posting it, before adding a new one that claiming "Fake News has just successfully changed the narrative from the onslaught of illegal immigrants and broken border security to 'suspicious packages'":
Fake News has just successfully changed the narrative from the onslaught of illegal immigrants and broken border security to "suspicious packages": Let's get back to Left-Wing driven Caravans and the Dimms who encourage them! #MAGA #AmericaFirst #Dobbs

— Lou Dobbs (@LouDobbs) October 25, 2018
UPDATE: Dobbs deleted the tweet he posted to clarify the original deleted tweet:
Dobbs has now posted this tweet, after deleting his previous tweet in which he called the explosive devices mailed to high-profile Democrats "fake bombs."

He now says "fake news has just successfully changed the narrative," sort of implying the same thing his prior tweet did. pic.twitter.com/WEoRM4DYO3

— Oliver Darcy (@oliverdarcy) October 25, 2018
He has now added this tweet:
On Lou Dobbs Tonight I'll take up why FBI and ATF hasn't informed the public about contents of "suspicious packages": whether hoax or bombs, they were clearly designed to influence election. Why? #Dobbs

— Lou Dobbs (@LouDobbs) October 25, 2018
Have a tip we should know? tips@mediaite.com
Aidan McLaughlin - Editor in Chief