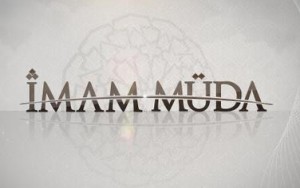 The latest interesting installment in the reality show world comes not from the U.S. or Britain, but all the way from Malaysia. The show, "Imam Muda" (or "Young Leader"), seeks to find a young, male, Muslim "leader for these times."
The show is halfway through its 10-week stint. According to the Associated Press, the show's producers are looking for "a pious but progressive Muslim who can prove that religion remains relevant to Malaysian youths despite the influence of Western pop culture." The winner receives an all-expenses-paid pilgrimage to Mecca, a car, a job as prayer leader in a major mosque, a scholarship to study in Saudi Arabia, a laptop, and a cash prize.
While the show certainly breaks the reality show mold, its success is already apparent:
"This is not like other programs that have no religious values," says the show's chief judge, Hasan Mahmud Al-Hafiz, a former prayer leader at Malaysia's national mosque. "We have no shouting or jumping. We provide spiritual food. We're not looking for a singer or a fashion model."

In 21st century Malaysia, it's a formula that works. The producers say the show has become the Islamic-themed channel's most-watched program ever.

"We try not to miss a single episode, because we find that we learn new things about our religion," says Fauziana Ismail, a 25-year-old nurse, who watches it with her husband and his parents every week.
The audition process for the show included reciting prayers, taking tests about Islam and proving knowledge of current affairs. Background checks were also part of the process.
Also unlike many mainstream reality shows, Imam Muda is often somber and serious in tone:
For their first major task, the contestants put on face masks and medical gowns to perform Muslim ablutions on two corpses that had gone unclaimed for weeks in a morgue. They also buried the bodies, reflecting at the cemetery on their own mortality.
While the show may seem like a novelty to many Westerners, Malaysia has had religious reality shows before. However, they never generated a comparable level of publicity and popularity. Imam Muda, on the other hand, has over 20,000 Facebook fans and viewers who hail the contestants as "role models."
Have a tip we should know? tips@mediaite.com