Man Claims He Is New Boss At Local Denny's, Gets Through Half A Burger Before Being Arrested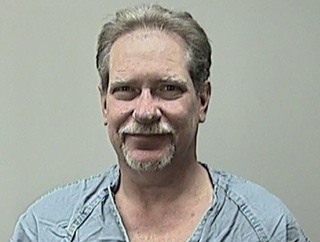 A man in Wisconsin, clad in a suit and looking serious, walked into a local Denny's and told employees that he was their new boss. The old boss wasn't too happy about this, and the staff was confused, but he went on and entered the kitchen anyway, and started to cook himself a cheeseburger. He only got it about half-cooked before police got to him, but proved that a little bit of confidence goes a long way– at least deep enough in the kitchen to get at the beef.
Yes, this man decided to amble into his local Denny's in Wisconsin and simply cook himself a burger. According to the report, he told police that he was the manager of the Denny's and so had access to everything in the kitchen, and this somehow actually worked. He also told employees this, who believed him until they called the home office and provided a name– one totally foreign to the people writing the paychecks.
CNN's Lisa Sylvester adds some of the more hilarious detail to this story: "it is my understanding he walked in wearing a suit and a briefcase," she notes, so the man actually took the time to dress the part, rather than just walk in. The Madison, Wisconsin police report confirms:
He never announced he was one of the pros from Dover, but the briefcase toting gentleman wearing a maroon tie and long black trench coat was quite clear: he had been sent by corporate. He claimed he was the new general manager, that he had worked for the restaurant chain for 30-years and was starting his new job – right now.
The current manager, the report continues, was not particularly happy to have not been told by corporate that she had been replaced– until, of course, they told her that they had done no such thing. Police found him carrying a stun gun and two crack pipes, and he is current charged with fraud and carrying drug paraphernalia. His departing words to patrons as he was carried out of the restaurant? ""This is why you don't dine and dash kiddies!"
The CNN report on this caper below:
Have a tip we should know? tips@mediaite.com