Mark Cuban Reveals That He Knows Two Women Who Trump Was Sexually Inappropriate With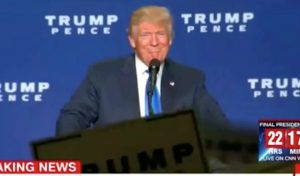 During a phone interview on CNN tonight, billionaire Mark Cuban told host Don Lemon that he personally knows of a couple of instances of Republican presidential nominee Donald Trump being inappropriate towards women.
Following a discussion about the upcoming debate, which Cuban will be in attendance as a guest of Democratic candidate Hillary Clinton, Lemon asked Cuban that since he's known Trump for a while, if he's ever heard of any stories that were similar to those of the multiple women accusing Trump of sexual assault.
"I know one, and it just didn't happen recently," Cuban told Lemon. "My friend reminded me and it was from 2000 and she — you know, I don't expect her to come forward. I wouldn't recommend she come forward."
The Dallas Mavericks owner added that there was another woman who had something happen to her with Trump in 2014.
"I know somebody else from two years ago that won't come forward," Cuban stated. "So, you know, it's not anything that caught me by surprise."
Lemon pointed out that this wasn't CNN's reporting but Cuban's information and then pressed the Shark Tank star for more details. Cuban said that he didn't want to get into anymore about the stories because they were from second- and third-hand sources, but he didn't "have any doubts they were true."
For some reason, Lemon then pivoted to talking about gold diggers and Cuban's experience with them.
Watch the video above, via CNN.
[image via screengrab]
–
Follow Justin Baragona on Twitter: @justinbaragona
Have a tip we should know? tips@mediaite.com