Matthews Goes Off on GOP's 'New Low': Do They Think Obama's of 'A Lower Caste' Than Them?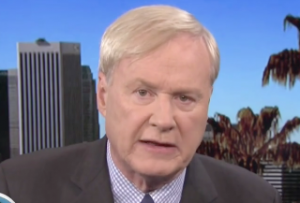 Chris Matthews opened Friday's Hardball calling out the GOP for a "new low": former Vice President Dick Cheney calling President Obama a liar. Matthews was disgusted by how Cheney would just throw that word out there and no one would scold him for saying it, and suspected the lack of decorum surrounding Obama in particular is due to his race.
Years after Joe Wilson was widely condemned for shouting "You lie!" during a presidential address, no one batted an eye at Cheney when he made the same bold declaration (albeit in a much less formal setting). Matthews didn't think this was because of anything policy-related in the slightest.
"Is this, calling the president a liar, the new language of American politics, or is it a language especially treated for the country's first African-American president? Is this president of a lower caste than those elected to the office before him, or do those on the right believe he even is the legitimate President of the United States?"
Matthews bemoaned the fact that Cheney seems to think he's above the "code of respect" other previous leaders have followed when talking about their successors. Howard Fineman argued the language is mainly about him boosting his daughter Liz Cheney's Senate race in tea party circles, while David Corn said Cheney should be the last person to scold anyone else for fibbing.
The "lie" Cheney referred to was Obama's promise that if people liked their health plans, they coud keep them, which turned out to not be precisely the truth.
Watch the video below, via MSNBC:
[photo via screengrab]
— —
Follow Josh Feldman on Twitter: @feldmaniac
Have a tip we should know? tips@mediaite.com
Josh Feldman - Senior Editor