Mediaite Exclusive: Fox Business Network Regular Guest Carol Roth Joins CNBC As A Contributor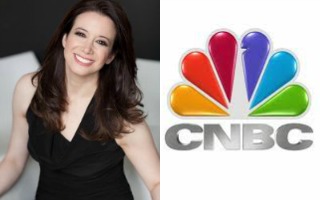 Fox Business Network regular guest and radio host Carol Roth has been hired by CNBC to be an on-air contributor. Roth has previously appeared regularly on FBN with Stuart Varney on Varney & Company. Roth, a former investment banker, will weigh in with regular insights into the stories driving financial markets for CNBC's audience.

RELATED: Piers Morgan Lambasted On Twitter By Carol Roth Re: Gun Control; She Comes On Show And Battle Ensues
Roth burst onto the scene in late 2012 when she took on CNN host Piers Morgan and objected to his assertions about the necessity for stricter gun laws in the United States. Roth took to her Twitter account to object to Morgan's comments and eventually made her way on to his show.
Roth will continue to host The Noon Show on WGN-AM Chicago.
UPDATE: In an email to friends and colleagues, Roth details her new role at CNBC:
As a young investment banker, I began my career watching CNBC first thing every morning (or I guess very, very late at night since I was known to have pulled regular all-nighters). Back then I never would have imagined being a part of the CNBC team and I truly couldn't be more excited about this opportunity.

As the pre-eminent name in business news, CNBC is a perfect platform for me to leverage my deep and broad background in business, as well as my punditry on the economy and current events. As an on-air contributor I will be providing business, economic and political commentary- especially related to politics affecting the markets and the economy- for CNBC on a variety of their programs. I will also continue to contribute written pieces to CNBC.com.

This new endeavor is an exciting addition to my business and media platform, which also includes hosting The Noon Show on WGN radio Monday-Friday, as well as my brand ambassadorships, endorsements and other business endeavors.
> >Follow Noah Rothman (@NoahCRothman) on Twitter
Have a tip we should know? tips@mediaite.com