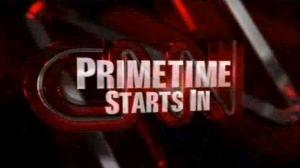 The news that Campbell Brown would be leaving CNN also came with the announcement she would be staying on until a replacement at 8pmET was named.
CNN/U.S. President Jon Klein said that would happen "in the coming weeks," but it's never too early to speculate. Get out those wallets – time for another edition of Mediaite Oddsmakers.
Unlike past editions of Mediaite Oddsmakers, this is not going to be constructed as a one-to-one betting situation. That is to say, a few of these may turn out to be true – we're only going on the odds that the individual event occur. Also, you'll notice there's no clear favorite, and the odds go up pretty quickly. There's no doubt CNN's at a crossroads in prime time – but we don't know whether they're ready to make major changes or if it will be a stopgap solution. Let's get started:
• Crossfire-type show – 5:1 : A program like Crossfire would contradict some of what Klein has said in the past, but it's a different time and as the election approaches, it could be a popular choice. While the masses of TV critics lent suggestions to the network recently, Crossfire kept coming up. This would also allow CNN to say it's continuing its approach of representing both sides – in the way it show FNC and MSNBC do not. Some possibilities for the program could be Mary Matalin and James Carville, Roland Martin, Erick Erickson, Alex Castellanos, Gloria Borger, Donna Brazile and John Avlon. Side note – this choice is currently leading TVNewser's poll.
• Current anchor, temporary – 10:1 : What if CNN puts in an anchor from another program with the promise it will just be through the November election. This allows a temporary solution – and the potential to completely revamp the line-up down the road. Possible anchors could be Rick Sanchez, John Roberts, Ali Velshi or Candy Crowley. But if this was for current anchor, permanent, the odds would leap up to 80:1. Don't think that would happen at this point.
• Eliot Spitzer – 12:1 : This was floated by the Washington Examiner, and has been picked up elsewhere. It doesn't sound likely – Spitzer is currently an MSNBC contributor – but it's not getting shot down by CNN either. He's a compelling selection, but is he really ready to anchor his own show? Maybe with another former GOP politician.
• Ed Henry – 15:1 : The White House correspondent was up for the Sunday show gig when John King left, so he could be slotted in for a D.C.-based show. This could be a temporary show as well, like above.
• Two major bomb-throwers – 16:1 : Similar to the Crossfire suggestion, but further. Like Crossfire on steroids. Think Ann Coulter paired with Michael Moore. Oh, you wouldn't watch that?
• Alexis Glick – 24:1 : We've heard the name floated before, and the former FBN anchor and exec has shown up a few times on CNN since she's left FOX. If she is picked, she could be paired with someone else as well, and you could theoretically make the hour business-focused. Does it draw the viewers though?
• Anderson Cooper – 35:1 : A suggestion of Glynnis MacNicol's, this would put Cooper in the driver's seat of CNN prime time. It could be interesting, but then re-opens another prime time hour. CNN could go the MSNBC route and replay Cooper at 10pmET, but that would most certainly look like a band-aid solution (or lack thereof).
• An HLN host – 36:1 : It would go against the grain – and against the mission statement recently of CNN. But couldn't Nancy Grace or Joy Behar provide a spark the network needs in the prime time hour?
• Bill Maher – 60:1 : My pick – but certainly a longshot. He was great recently with Cooper, but it would cost CNN a lot to woo him from his cushy, and uncensored, home on HBO Friday nights.
• David Shuster – 75:1 : He's already been in the building – and has felt the effects of the move at his current home, MSNBC. We haven't heard this is a possibility, plus it would present more complications, like a buyout.
What's your take? Place your bets, or come up with your own guesses, in the comments…
—–
» Follow Steve Krakauer on Twitter
Have a tip we should know? tips@mediaite.com