Mediaite Reader Pens Hilarious American Idol 'Spoiler Alert' Screed (WARNING: Extreme Profanity)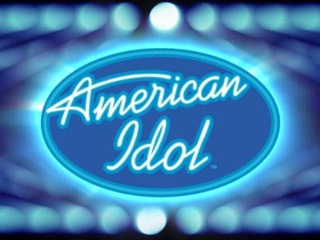 As many of our readers know, Phillip Phillips has become the latest American Idol champion, but apparently, not all of our readers wanted to know that. One of them shared his feelings with us about our publication of the results without some sort of "Spoiler Alert" for West Coast Idol fans who hadn't seen the broadcast yet. By way of apology, I would like to offer a tip of my hat to the gentleman for writing an awesomely angry email whose existence is surely worth the offense, and then some.

We generally don't publish this type of profanity, but this is just so beautiful. Here's what our friend had to say:
You mother-fuckers just ruined a whole season of american idol for everyone on the West Coast foolish enough to log into your fucking site before the finale aired here. Fuck you. Where was the fucking spoil alert. I can't fucking believe you just did this to me.

I will never look at mediaite again. You have lost me and I will curse your name to all I know.

Fuck you, you scum sucking asshole shit eaters. I hope you sleep well tonight knowing that you completely fucked a bunch of american idol fans. Fuck you.
Let me start out by saying we love and cherish all of our readers, and what I'm about to say reflects my own personal views only. I love this guy's anger, I love everything about his email, and I wouldn't change a thing.
However, I'm not entirely certain I understand the concept here. Were we supposed to add the prefix "Spoiler Alert:" to the headline? Do West Coast Idol fans really have the ocular discipline to just stop seeing anything to the right of those words?
We've all experienced the disappointment of an unwelcome spoiler, but it's one thing when your friend calls you up and says "Can you believe they killed off Dr. House? (I actually haven't watched the House finale yet, so don't tell me!)", and quite another when you know you live three hours behind the rest of the world, yet insist on using the internet when there are things happening that you don't want to know about. Spoiler Alert: Just like an episode of 24, events occur in real time, and just like Saturday Night, everything that matters is Live from New York.
Despite our friend's breathtaking email, we hope he'll reconsider, continue to visit the site, and come to admire our work at least half as much as we admire his. Angry Spoiler Alert Guy, we salute you!
Have a tip we should know? [email protected]