Mediaite Readers Predict The 2013 Academy Awards — Will You Score Better Than Us?
Mediaite Readers Predict The Academy Awards-Will You Score Better Than Us?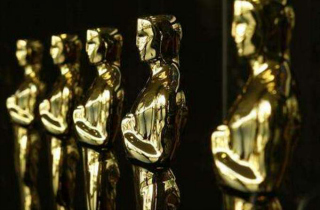 It's almost Oscar weekend! We're now only a few days away from the best and brightest of Hollywood gathering in a room to pat themselves on the collective back for several hours while giving out shiny golden trophies to the people who courted the most favor got the most votes from the Academy.
Among entertainment websites, it has become par for the course for individual writers to post their category-by-category predictions for major award ceremonies. Click over to any culture blog and you'll find plenty of well-written explanations for why Argo will win it all, or why Silver Linings Playbook might be this year's sleeper.
We here at Mediaite have our own opinions, but we want to see if your collective choices are better. (NOTE: Our individual picks do not mean endorsements of those films. These are the movies we think will win, not the ones we necessarily want to win.)
Below you will not only find our individual picks but also a reader poll for each category… so that YOU may voice your opinion.
Choose wisely, Mediaite readers. After all is said and done, we'll see who is better at guessing. Good luck:
EDITOR PICKS – Best Picture
Andrew Kirell: Argo
Matt Wilstein: Argo
Noah Rothman: Lincoln
Jon Nicosia: Lincoln
Meenal Vamburkar: Argo
Tommy Christopher: Argo
Josh Feldman: Argo
EDITOR PICKS – Best Actor
Andrew Kirell: Daniel Day-Lewis
Matt Wilstein: Daniel Day-Lewis
Noah Rothman: Daniel Day-Lewis
Jon Nicosia: Daniel Day-Lewis
Meenal Vamburkar: Daniel Day-Lewis
Tommy Christopher: Daniel Day-Lewis
Josh Feldman: Daniel Day-Lewis
MEDIAITE'S PICK: Daniel-Day Lewis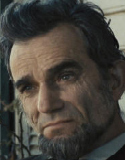 EDITOR PICKS – Best Actress
Andrew Kirell: Emmanuelle Riva
Matt Wilstein: Jennifer Lawrence
Noah Rothman: Jessica Chastain
Jon Nicosia: Jessica Chastain
Meenal Vamburkar: Jennifer Lawrence
Tommy Christopher: Jennifer Lawrence
Josh Feldman: Jessica Chastain
MEDIAITE'S PICK: TIE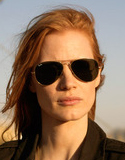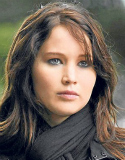 EDITOR PICKS – Best Supporting Actor
Andrew Kirell: Christoph Waltz
Matt Wilstein: Christoph Waltz
Noah Rothman: Tommy Lee Jones
Jon Nicosia: Tommy Lee Jones
Meenal Vamburkar: Christoph Waltz
Tommy Christopher: Tommy Lee Jones
Josh Feldman: Christoph Waltz
MEDIAITE'S PICK: Christoph Waltz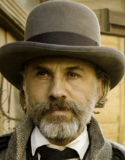 EDITOR PICKS – Best Supporting Actress
Andrew Kirell: Anne Hathaway
Matt Wilstein: Anne Hathaway
Noah Rothman: Sally Field
Jon Nicosia: Anne Hathaway
Meenal Vamburkar: Anne Hathaway
Tommy Christopher: Helen Hunt
Josh Feldman: Anne Hathaway
MEDIAITE'S PICK: Anne Hathaway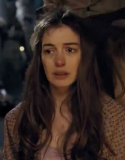 EDITOR PICKS – Best Director
Andrew Kirell: Steven Spielberg
Matt Wilstein: Steven Spielberg
Noah Rothman: Steven Spielberg
Jon Nicosia: Steven Spielberg
Meenal Vamburkar: Steven Spielberg
Tommy Christopher: Steven Spielberg
Josh Feldman: Ang Lee
MEDIAITE'S PICK: Steven Spielberg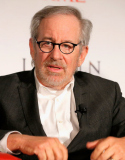 EDITOR PICKS – Best Original Screenplay
Andrew Kirell: Django Unchained
Matt Wilstein: Zero Dark Thiry
Noah Rothman: Zero Dark Thirty
Jon Nicosia: Zero Dark Thirty
Meenal Vamburkar: Django Unchained
Tommy Christopher: Django Unchained
Josh Feldman: Django Unchained
MEDIAITE'S PICK: Django Unchained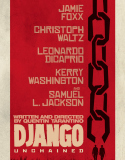 EDITOR PICKS – Best Adapted Screenplay
Andrew Kirell: Argo
Matt Wilstein: Argo
Noah Rothman: Silver Linings Playbook
Jon Nicosia: Lincoln
Meenal Vamburkar: Argo
Tommy Christopher: Argo
Josh Feldman: Lincoln
MEDIAITE'S PICK: Argo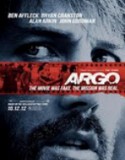 EDITOR PICKS – Best Documentary
Andrew Kirell: Searching for Sugar Man
Matt Wilstein: Searching for Sugar Man
Noah Rothman: The Invisible War
Jon Nicosia: The Gatekeepers
Meenal Vamburkar: Searching for Sugar Man
Tommy Christopher: How to Survive a Plague
Josh Feldman: The Invisible War
MEDIAITE'S PICK: Searching for Sugar Man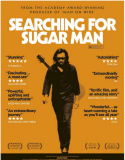 Have a tip we should know? tips@mediaite.com