Mediaite's Ranking of Best Cable News Show at 10 P.M.: Laura Ingraham, Don Lemon, Lawrence O'Donnell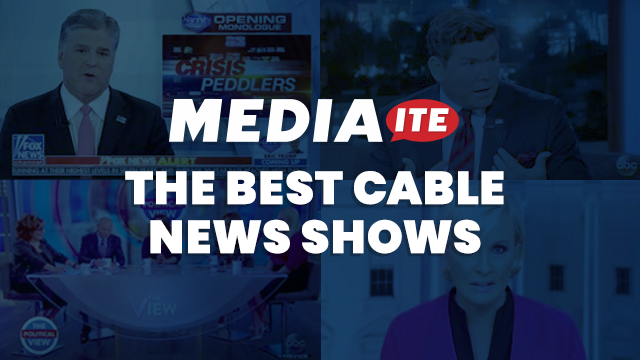 Welcome back to Mediaite's weekly rankings of the best shows on cable news, hour-by-hour. Last week, we shared some big-picture thoughts on the shows, but ultimately left it up to readers to select their top pick for 9 p.m. The most votes went to MSNBC's The Rachel Maddow Show, hosted by Rachel Maddow.
The 10 p.m. hour is an exciting one: it follows the highest rated hour on cable, and 10 o'clock hosts enjoy riding on the strong showings of their blockbuster lead-ins — with some faring better than others. In this hour, we have a wide diversity of hosts: a mainstay whose fiery coverage of the Trump administration has earned plaudits, a conservative firebrand who recently made the jump from radio, and a high-profile progressive with a big following.
A reminder: We're basing our rankings on a variety of factors, including; ratings, influence, entertainment value, the star power of hosts, the quality of guests, whether the show makes news, and its longevity.
With that said, let's dive into our ranking for the Best Show on Cable News in the 10 p.m. hour:
3. The Ingraham Angle — Hosted by Laura Ingraham
Let's be honest: we weren't sure Laura Ingraham would be a hit at 10 p.m. The longtime radio host and conservative firebrand is clearly a talented broadcaster, and she did well guest-hosting Sean Hannity's show. But when Fox News put her in the 10 p.m. slot amid a chaotic prime time reshuffle after the ouster of Bill O'Reilly, we were unsure about how she'd fare. We were wrong — while her ratings dip from Hannity's monster numbers, she holds on to most of his audience, delivering them quieter but clearly just as appealing coverage of news conservatives care about.
The problem with Ingraham's show is that it's not clear it has much longevity. The host suffered devastating ad boycotts this year after she mocked David Hogg, a survivor of the Parkland high school shooting. Her continued comments decrying "demographic changes" brought on by immigration have kept the heat on, and big advertisers are still steering clear of the Angle. If Ingraham can avoid sparking further controversy and bask in her high ratings, her show has a chance of long-term success — but we're not yet convinced.
2. The Last Word — Hosted by Lawrence O'Donnell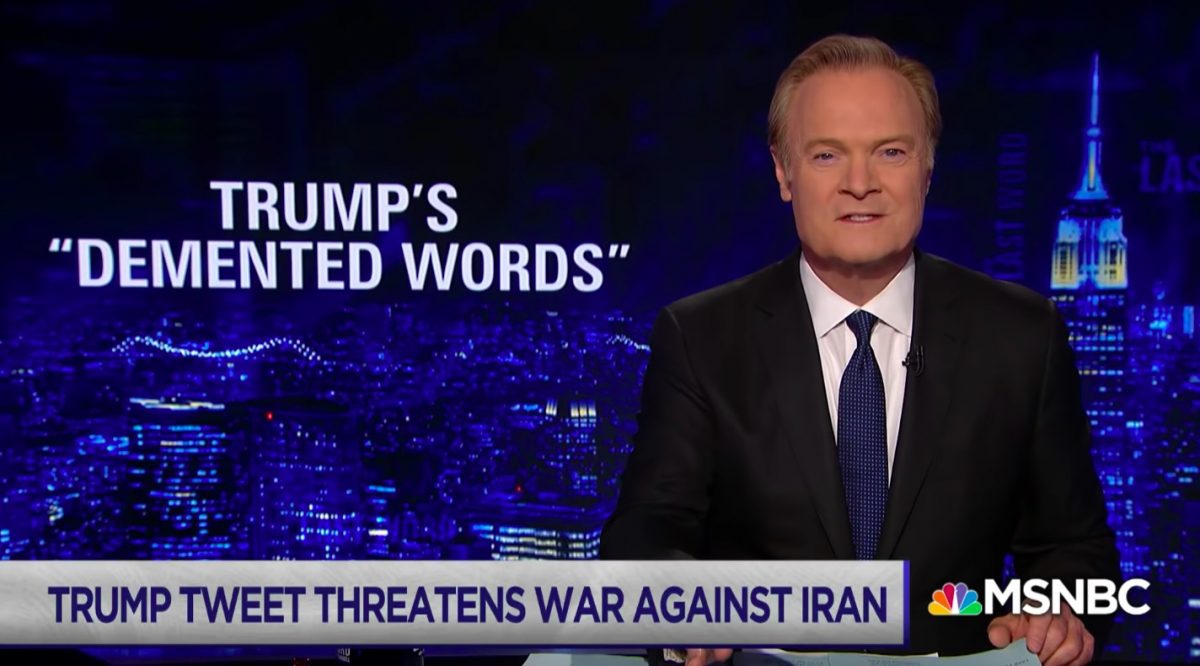 Lawrence O'Donnell's show is a fiery, one-hour package of liberal #Resistance programming. Similar to Maddow's show and Chris Hayes's before that, O'Donnell knows what his audience wants covered. But he does it with the dramatic panache of a West Wing writer. If you think that description sounds spot on, we didn't just think it up: O'Donnell was actually a writer for Aaron Sorkin's political drama. Before that, he served as a longtime adviser to Senator Daniel Patrick Moynihan. That impressive blend of experience made O'Donnell a natural fit for cable news anchor when he was picked by MSNBC to host his own show in 2010.
O'Donnell delivered a solid showing during the Obama years, aside from some hiccups ("STOP THE HAMMERING" comes to mind). But naturally, his show has taken on a more potent message under the current administration, which he dutifully hammers on a nightly basis. His coverage sometimes borders on the hysterical, and could use some nuance. Dissenting opinions would also be appreciated.
1. CNN Tonight — Hosted by Don Lemon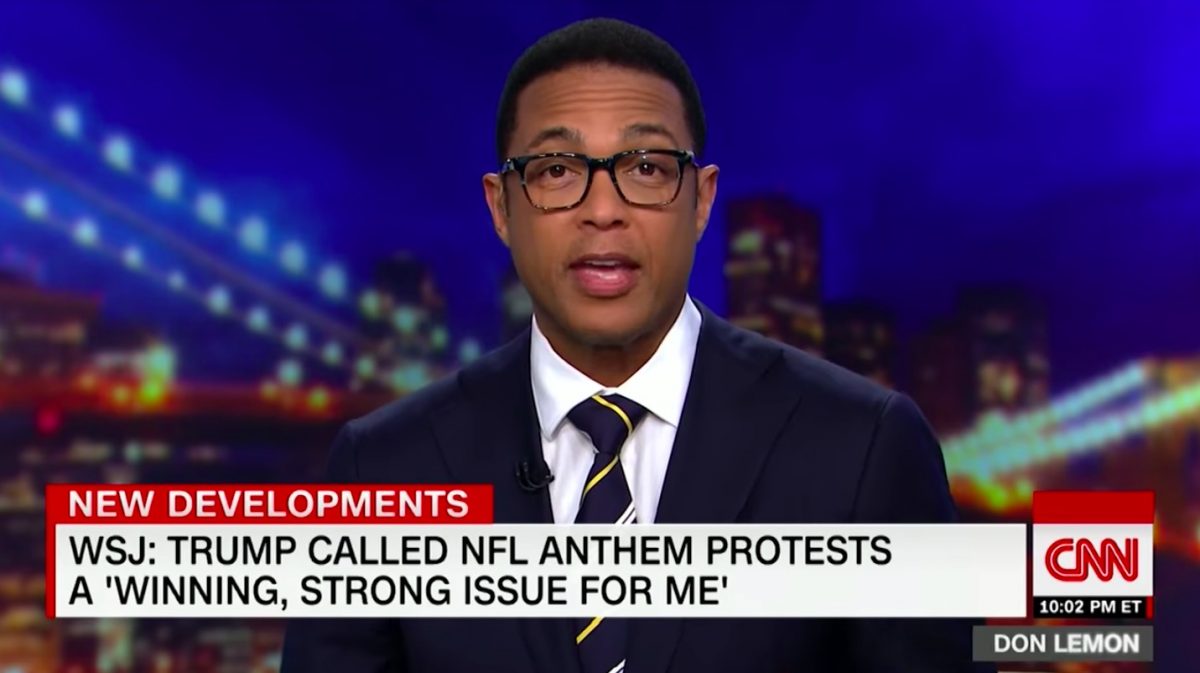 This one was a no-brainer. Don Lemon is a brilliant anchor, an influential and searing critic of the current administration. His show always opens with a bang: his chats with Chris Cuomo are a welcome palette cleanser, and his opening monologues provide moral clarity and no-nonsense news coverage desperately needed on cable news right now.
CNN Tonight can draw controversy, like when a guest called Kanye West a "token negro" for supporting President Trump. But his show pulling no punches is a feature, not a bug. He's one of the most fearless and candid anchors on cable news, as is evidenced by the onslaught of hate he fields from trolls. While Lemon's ratings are lower than his competition on MSNBC and Fox, one can reason that's because he's the only anchor in the hour that airs opposing opinions from guests on both sides of the aisle — and he deserves plaudits for not spoon-feeding a fanatical base. His show is thrilling as a result, and ripe for Mediaite posts, whether Lemon's taking a strong stance on the news of the day or battling a furious guest. CNN Tonight is hands down the best show at 10 p.m.
Those are our rankings, but we want to hear your thoughts! Vote in our Twitter poll here:
What is the best cable news show at 10 p.m.: The Last Word with Lawrence O'Donnell, The Ingraham Angle with Laura Ingraham, CNN Tonight with Don Lemon? Our ranking drops this afternoon. VOTE HERE:

— Mediaite (@Mediaite) October 26, 2018
[images via screengrab]
Have a tip we should know? tips@mediaite.com