Mediaite's Sunday Show Round-Up: Interruptions, Duels, and Plagiarism Edition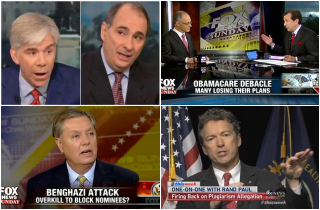 Mediaite assumes you were up late Saturday night celebrating the eleventh eve of Halloween—it lasts for two weeks now!—and thus did not break from your precious slumber to view the goings-on of the various Sunday morning political shows. This humble scribe trades the following summary for any peanut butter cups you have left over.
What'd You Miss?
A whole lot of Ezekiel Emanuel.
Fox News Sunday's Chris Wallace, the most dogged of the Sunday hosts when it comes to cornering his guests and extracting answers, met his match in Emanuel, an architect of the Affordable Care Act and every bit as blustery as the other brothers Emanuel. Wallace frequently lost the battle to keep Emanuel quiet long enough for his opponent James Capretta of the American Enterprise Institute to get a word in, at one point getting so tongue-tied he told Capretta, "Don't talk while he's interrupting!"
Still, the back-and-forth between Wallace and Emanuel was the most edifying of the day, as the two debated the details of Obamacare for sixteen minutes, with Emanuel, one of the most forceful defendants of the law, giving as good as he got. Watch the clip below, via Fox News:
What Didn't You Miss?
Dueling terminology! Conservatives seem to have trigger itch, as Wallace asked Senator Lindsey Graham (R-SC) if he felt he'd "gotten satisfaction" over Benghazi, and Senator Rand Paul (R-KY) all but threatened Rachel Maddow to pistols at dawn. If the shows went any longer, somebody's face would have been slapped with a white glove.
Lawmaker Who Needs to Copy Out by Hand the Definition of "Plagiarism" 100 Times
Rand Paul. He appears to think plagiarism is "not sufficiently citing your sources"; it is, in fact, lifting passages word-for-word without indicating that you are quoting verbatim. At least three plagiarism allegations have surfaced against the Senator in the past week, and given Paul's apparent misunderstanding of the concept, they're probably not the last.
This, by the by, is what Paul looks like when he's explaining his way out of copying a Wikipedia article. Here comes the attribution airplane!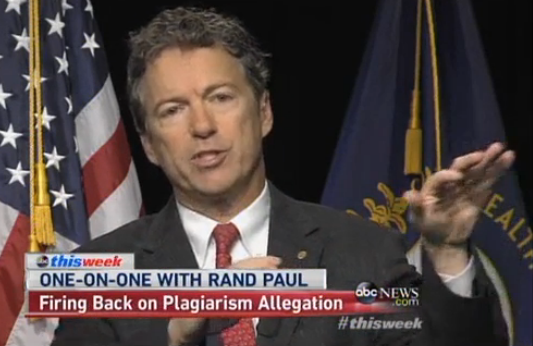 Best Use of the Ship of Theseus Paradox:
Ezekiel Emanuel, on why a grandfathered insurance policy is no longer grandfathered if substantive changes are made to it. "You have to ask the question: how many planks do you change in a boat before it's a different boat?" Two pages, double-spaced, show your work.
Bonus Screencap Scroll:
I don't think Nate Silver takes Matthew Dowd's polling analysis very seriously: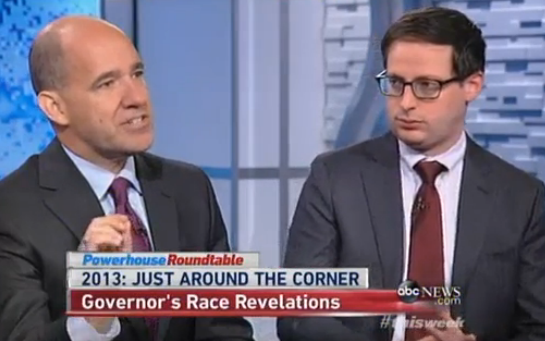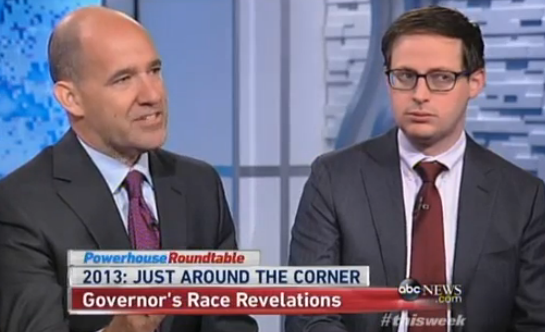 [Images via screengrab]
——
>> Follow Evan McMurry (@evanmcmurry) on Twitter
Have a tip we should know? [email protected]